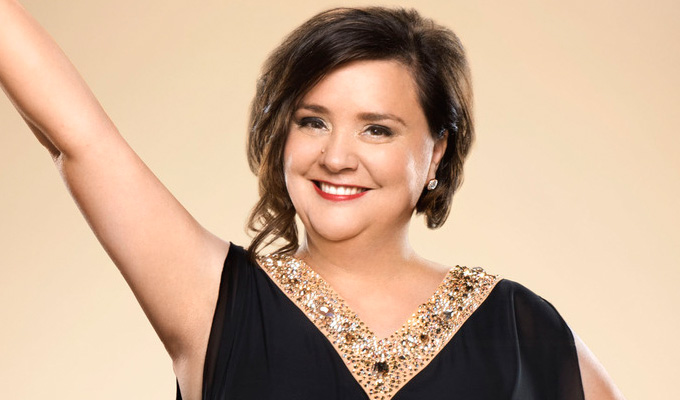 Second book for Susan Calman
Susan Calman has written a second book, with the aim of spreading happiness.
Dancing For Joy is a follow-up to her 2016 book Cheer Up Love, which covered her battles with depression, while its title acknowledges her upbeat performances on Strictly Come Dancing.
The comedian has also just been commissioned to make a new podcast for the BBC about mental health, entitled Mrs Brightside: A Cheerful Look At Depression
Publishers Two Roads describe Calman as 'one-woman army of hope' and say her new book, due out in September, has a clear message 'to persuade people to be kinder to each other and spread more joy' in a world that seems driven by hate.
The blurb for the title reads: 'People like Susan – people who don't hate other people – are apologising for the way that they think. Susan wants to make sure that they don't. That it's OK to love people, that kindness is something wonderful and brilliant and to bring on the jo… and defeat the hate and fear.'
Meanwhile, the first episode of Mrs Brightside will be available from BBC Podcasting House as well as the usual channels from next month.
Each episode will feature guests sharing anecdotes around topics that can sometimes be difficult to speak about.
Order Dancing For Joy: A Short Guide To Kindness here, or click here to read our review of Cheer Up Love.
Published: 9 Apr 2018
Recent News
What do you think?