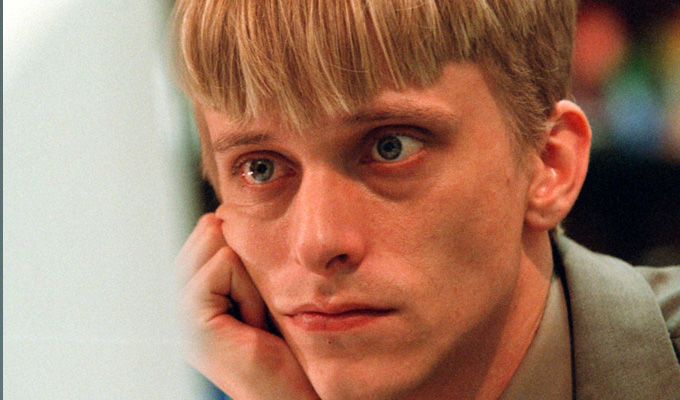 Office comeback '100 per cent false'
Reports that The Office is to make a comeback are wide of the mark.
Yesterday, The Mail on Sunday quoted Mackenzie Crook, who played Gareth in the original series, saying that: 'We've been busy but there are plans to sort a reunion episode.'
However, his agent today said the actor had been misquoted, adding: 'It's 100 per cent false.'
The newspaper had reported that the comeback would mark the 20th anniversary of the show, in 2021, and that before that, the key cast will get back together on a special episode of Graham Norton's chat show.
Gervais has always ruled out a comeback for David Brent following the 2016 film Life On The Road.
Just last week he reiterated that we had seen the last of his breakthrough character, saying: 'I think so. I think Brent at 60 being a tampon rep, still trying to be a pop star might just be too much.'
None of The Office co-stars appeared in Life On The Road and Gervais has not worked with The Office co-creator Stephen Merchant since Extras ended a decade ago, although he insists they have not fallen out, saying: 'It's not a divorce thing.'
Since The Office ended, Crook has created the universally acclaimed BBC Four comedy Detectorists and starred in Game Of Thrones, Pirates Of The Caribbean and Britannia.
Martin Freeman, who played Tim, has had an equally stellar career, from The Hobbit to Sherlock to Fargo and Black Panther. He has previously said that an Office reunion would ruin the show's memories.
He said in 2014: 'One of the best things Ricky and Steve did was ending it and making it finite and making it something people look back and go, "I wish there was more of that", as opposed to doing loads and people saying, "I wish there was less of this".
'I'm glad not to be doing The Office any more, not for any career reason or any selfish reason, but as a punter, just as a viewer. I'm glad we're not ruining it.'
Published: 19 Mar 2018
Recent News
What do you think?