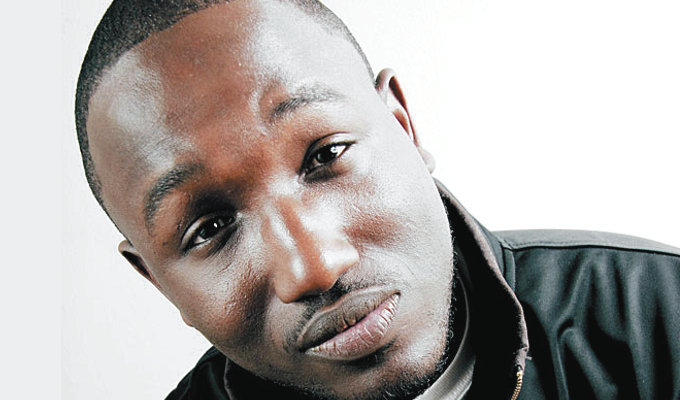 University cuts Hannibal Buress's mic mid-gig
Hannibal Buress was silenced during a gig at a Catholic university last night, where he made a joke about the Church's reputation for harbouring child molesters.
The comic was playing Loyola University in Chicago when his mic was cut.
Loyola just cut Hannibal's mic. This is ridiculous. We want Hannibal. @hannibalburess pic.twitter.com/uJqo2cSIpm

— Bung™ (@YaBoiiiTDog) March 18, 2018
Before the show, he had agreed to restrictions on his material – but once on stage he decided to flout them.
Footage of the gig show him telling the audience 'There were content restrictions that were put with this gig, which I agreed to, then today I was like, "Ah, fuck that"' – eliciting cheers and applause.
He added that he expected that whoever was censoring his act wasn't under 45, adding: 'Imagine that - a grown out-of-touch person policing what goes into your ear and brain.'
When his mic was cut he apparently tried to press on, saying: 'I can project', before adding 'Y'all fuck kids, right?' He tried to press on, but the background music was turned up.
Burgess left the stage, and footage from the gig shows the crowd cheering for him to come back, which he did after about 15 minutes.
Student Ally Boly told university newspaper The Loyola Phoenix: 'I thought I was about to witness a riot and I was ready to participate.
'It's wild that Loyola preaches about speaking up and speaking out but they're gonna censor someone doing just that.
'Also I'm really impressed with all the Loyola kids that stood their ground and refused to leave without an explanation."
Buress showed the audience the rules he had been asked to adhere to on a giant screen.
The included 'limited used of profanities', 'artist may not invite students on stage' and a ban on referencing 'rape, sexual assault, race, sexual orientation/gender' or 'illegal drugs'.
Of course Buress 'referencing rape' was what brought new focus on Bill Cosby's conduct in 2014.
Chortle has approached Loyola University for comment.
Published: 18 Mar 2018
What do you think?