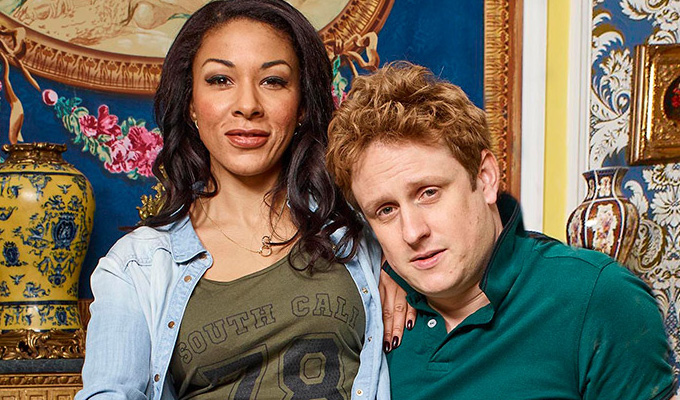 Royal wedding special for The Windsors
Channel 4 royal comedy The Windsors is to return for a special edition to mark Harry and Meghan's marriage.
The one-off special will see Richard Goulding's version of the Prince organising an epic stag party – while Meghan (Kathryn Drysdale) has other ideas.
The couple also decide to take Charles (Harry Enfield) to America to meet Doria, Meghan's down-to-earth all-American mum.
Writers Bert Tyler-Moore and George Jeffrie said: 'Introducing a new character to a show is always tricky but then we read a couple of Meghan's interviews and realised, "Blimey this woman's an absolute gift".'
In other storylines in the exaggerated soap opera version of royal shenanigans, Fergie (Katy Wix) plots to find a way to inveigle her way into the wedding reception, while scheming Pippa (Morgana Robinson) is determined not to be overshadowed.
Back in London Wills (Hugh Skinner) and Kate (Louise Ford) are struggling to cope with the arrival of their latest child and Eugenie (Celeste Dring) is engaged to be married, leaving Beatrice (Ellie White) feeling lonely and Anne (Vicki Pepperdine) stepping up with the wedding planning.
Channel 4 head of comedy Fiona McDermott said: 'I am thrilled to have The Windsors back on Channel 4 for a royal wedding special and can't wait to see what Meghan's dress looks like, if Fergie is invited and most importantly what fascinators Beatrice and Eugenie will be wearing.'
The special will air in May to coincide with the real royal wedding on May 19.
Published: 12 Mar 2018
What do you think?