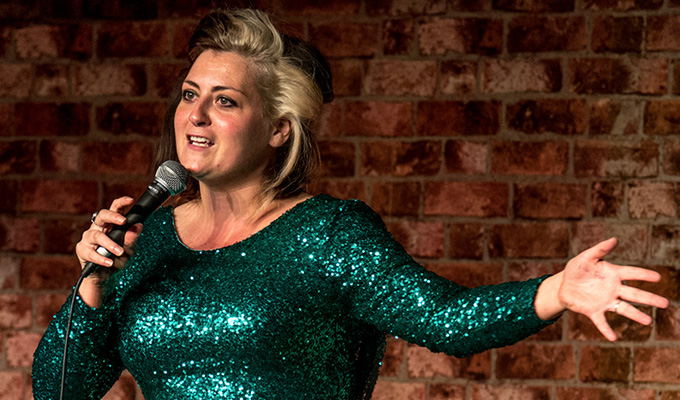 The Beeb backs Mach
BBC Radio Wales has announced a new partnership with Machynlleth Comedy Festival, which involves broadcasting more programming than ever from the annual event.
The broadcaster will host two shows from the new 500-seater Mach Arena, which it will be sponsoring.
Rhod Gilbert – whose return to stand-up includes some 'work in very early progress' at the festival – will broadcast a live edition of his Saturday morning show on May 5 featuring comedians appearing at the festival.
And on May 6 Kiri Pritchard-McLean will host a festival showcase from the same venue. It will be broadcast on Radio Wales the following day and Radio 4 Extra the following week.
Radio Wales editor Colin Paterson said: 'Radio Wales has been a long-term supporter of the festival, featuring the first festival on-air way back in 2010.
'This year will see our largest amount of programming yet coming from the town during the weekend of the festival and lending our name to the largest venue on the festival site demonstrates BBC Radio Wales' growing commitment to comedy in Wales.'
Festival director, Henry Widdicombe added: 'It's an exciting time for comedy in Wales and this is being driven by BBC Wales' investment in talent and programming.'
Radio Wales' topical news comedy show The Leak will also be the first show being performed at this year's festival, at 4pm on Friday May 4; while on Saturday evening, Bethan Elfyn's weekly music show will come live from the festival,too.
Published: 6 Mar 2018
What do you think?