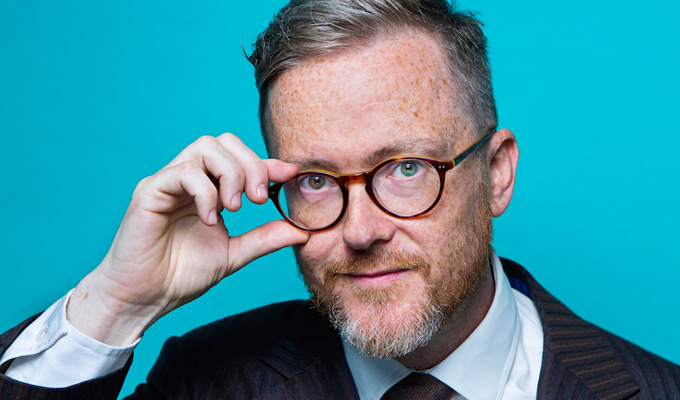 Comics sign up for new radio show
Six comedians including Matt Forde, Nick Helm and Richard Herring are to take part in a new radio show looking into their home towns.
They will be guests on a new show called Hometown Glory for national digital radio station Union Jack, to be hosted by broadcaster Geoff Lloyd
Launching at 11am on Saturday, the show marks Lloyd's return to commercial radio for the first time in more than a year. He left Absolute Radio after 18 years last January.
The other comedians taking part in Hometown Glory are Simon Evans, Shazia Mirza, and Tom Allen. All will take a trip down memory lane, via a virtual Google Maps tour of their hometowns
Lloyd said: 'It's basically time-travelling with comedians, without the inconvenience of having to invent a time machine.
'The Union Jack team are the best people in commercial radio, they're always up for trying something new, and, most importantly, they've said I can help myself to whatever I want from their stationery cupboard."
Union Jack chief executive Ian Walker said: 'Hometown Glory is innovative and entertaining, and like nothing else that is already out there.'
Although it is a bit like Dave Green's Street View – a video series in which the comic invites comedians to look at their hometowns, and other favourite places in the world, via Google Maps:
Published: 26 Feb 2018
What do you think?