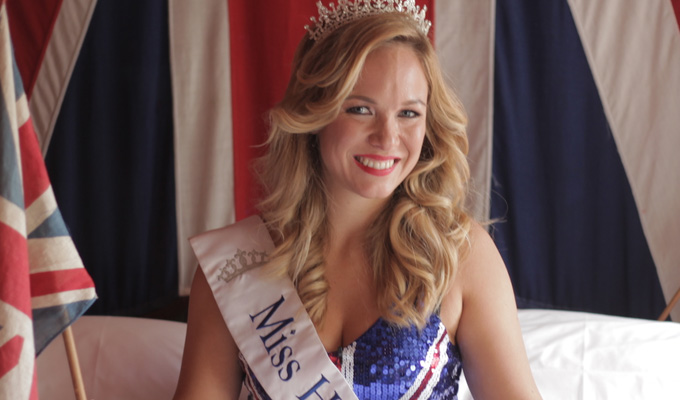 BBC Three goes Dutch
The BBC has commissioned a new series in which Dutch comedian Eline Van Der Velden tries to understand Britishness.
To be released on BBC Three from next month, Miss Holland will feature the comic's 'crude and rude' beauty queen alter-ego of the title.
In the six five-minute episodes she tries to become a British lady, trying to nab her own ginger Prince Harry and exploring national attitudes to the likes of sex, sport – and armpit hair.
Although her character plays dumb, 31-year-old Van Der Velden has a physics degree from Imperial College, London. She previously fronted the BBC Three series Putting It Out There where she examined the science and social attitudes behind high heels, spit, personal space, authority figures and – again –  body hair.
She has previously performed Miss Holland in a series of online videos and said of the new series: 'In the year after Brexit, who better to cast an eye over what it means to be British and ask those all important questions than the "one-of-a-kind" Miss Holland?
'Often it takes a child to ask the obvious questions, to shine a light on the path being taken and expose the truth. Sadly we don't have a child, but we do have Miss Holland and she's going to shine the light straight into your face!'
Here's a trailer:
Published: 19 Feb 2018
What do you think?