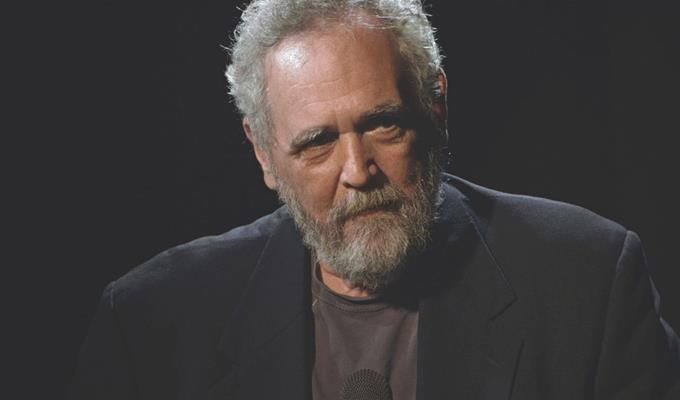 Barry Crimmins diagnosed with cancer
Pioneering American comedian and campaigner Barry Crimmins has revealed that he has been diagnosed with cancer.
The 64-year-old satirist received high-profile messages of support after he broke the news on Twitter.
The news came at an already difficult time, as the comedian's wife Helen is battling stage four non-Hodgkins lymphoma.
He tweeted: 'OK, I've told my mom (she's 93!) so can be more specific. I have cancer. My prognosis isn't good. My care (kicked in Jan 1) attitude and emotional state are all fine though. Prayers appreciated- statements of your stance on spirituality or lack thereof are not. Love to all!'
And he added: 'Most importantly, I have Helen and she, despite all of her own health challenges, has been my champion. I love her so much and she makes it clear with her every act that she feels the same about me. We're OK, we two. We really are.'
Director and producer Judd Apatow tweeted: 'Much love to you Barry. You are a great man. You have helped so many people and made so many people laugh. We are all sending you strength, love and hope.'
Comedian Michael Ian Black sad simply: 'Fucking hell, Barry: you are loved.'
Crimmins was one of the key players in the Boston comedy scene of the 1980s – which helped start the careers of a generation of comedians including Stephen Wright, Denis Leary and Bobcat Goldthwait – where he was known for his outspoken politics.
In the 1990s, he revealed in during his stand-up set one night that he had been raped as a child. He began to campaign on behalf of fellow victims – a fight that was chronicled in the 2015 award-winning documentary movie Call Me Lucky, directed by Goldthwait.
In his crusade, Crimmins discovered chat rooms for paedophiles on AOL. The company refused to take down the rooms and he took his fight all the way to a Senate committee.
Comedians both sides of the Atlantic have been helping the fundraising campaign to help cover Helen's medical bills, which are not all covered by her health insurance.
Published: 1 Feb 2018
Recent News
What do you think?