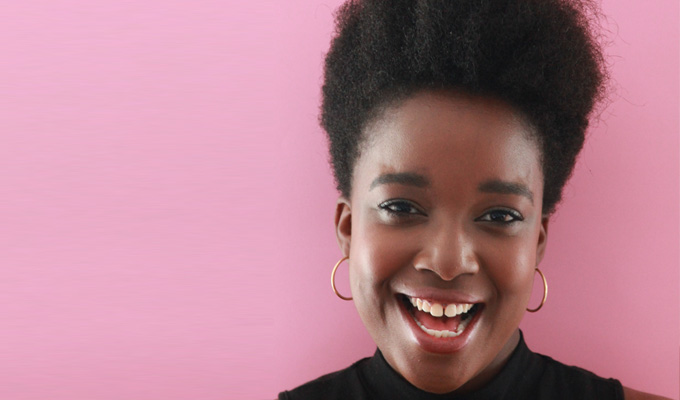 Lolly Adefope joins Damned
Lolly Adefope has joined the cast of Jo Brand's social worker comedy Damned.
The character comedian will play Mimi, a student who joins the team at Elm Heath Social Services to do her work experience, when the show returns to Channel 4 in the next few weeks.
Brand, who also stars in the series as Rose, said Mini's character was 'a reminder to the time-servers that they're not quite as great as they think they are… not quite as efficient, and not quite as up-to-date with life.'
And co-star Alan Davies, who plays Al, said: 'She's a really funny character. She is very determined to do the right thing. She's quite forthright but has little or no practical experience so she's finding out that, once you're at the coal face on the job that you're principles sometimes have to be compromised.'
He also praised Adefope as an 'hilarious comic' and 'a good addition to an already very strong cast'.
Kevin Eldon, Isy Suttie, Himesh Patel and Georgie Glen are all returning to the show.
Damned began life as a pilot for Sky Arts in 2014, and picked up by Channel 4 for its first series in 2016.
Read an interview with Jo Brand about the new series here, while Alan Davies speaks about it here.
Published: 30 Jan 2018
What do you think?