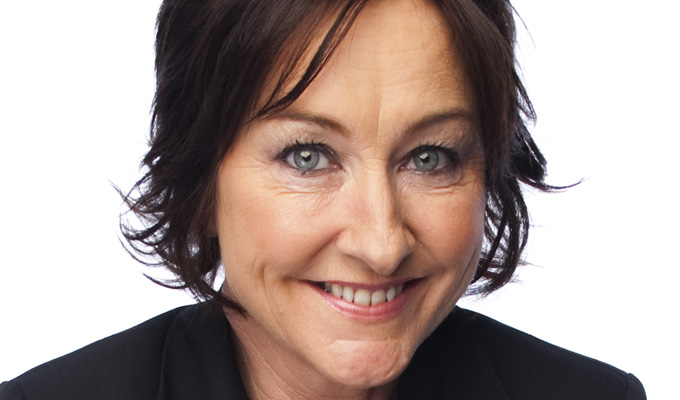 Fiona O'Loughlin joins I'm A Celebrity...
Comedian Fiona O'Loughlin has signed up for the Australian version of I'm A Celebrity, Get Me Out Of Here…
The 54-year-old said simply 'I'm Fiona O'Loughlin and I'm a stand-up comedienne' as she entered tonight's show on the Ten network.
Before going into the South African jungle she spoke of her constant battles with alcohol, saying: 'I have an alcoholic mind, I will always have an alcoholic mind. And that alcoholic mind will at times tell me that it is a good idea to have a drink. It is a cunning, powerful and baffling disease,' she told News Corp.
Her troubles became public when she collapsed on stage in 2009. She said she relapsed last year but it has not touched a drop for six months.
The mother of five ended up in a coma from carbon monoxide poisoning at the end of 2016 with doctors telling her family she had just a seven per cent chance of surviving. She said her alcoholism meant he hadn't picked up on the way her faulty heater was affecting her.
Others taking part in this Australian series of I'm A Celebrity… include Peter Rowsthorn,who played Kim's husband Brett in the sitcom Kath And Kim; pop star Tiffany Darwish, who had a 1987 No 1 with I Think We're Alone Now' and tennis bad boy Bernard Tomic.
'That's the guy everyone thinks is a giant wanker', said fellow contestant Simone Holtznagel, a model, when Tomic entered the show
Previously stand-ups Joel Creasey, Akmal Saleh and Nazeem Hussain have taken part in the reality show, which is hosted by comedian Julia Morris and TV vet Chris Brown.
Published: 28 Jan 2018
What do you think?