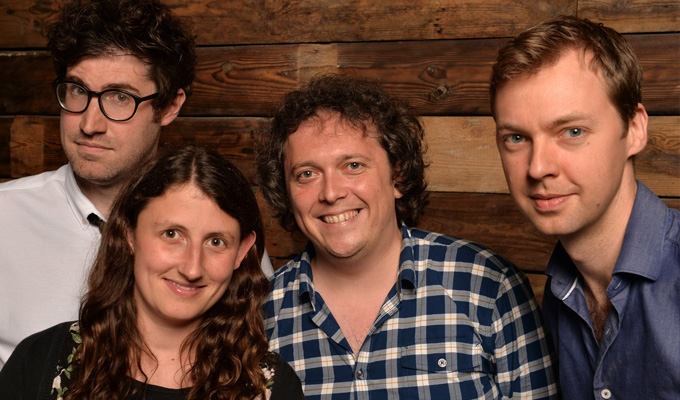 Inside the goldfish bowl
The team behind the No Such Thing As A Fish podcast are to release a four-part 'making of' documentary about their live shows.
Behind The Gills will be released as a paid-for download on Monday and promises, interviews, outtakes, never-heard-before anecdotes, footage from the tour bus 'and the truth about what happened to the podcast's last four drummers'.
Podcasters James Harkin, Andrew Hunter Murray, Anna Ptaszynski and Dan Schreiber – all researchers on QI – played a ten-city tour of the UK, wrote their debut book The Book Of The Year, and were named one of iTunes' most downloaded podcasts of 2017.
In a statement, they said: 'Owing to a massive lapse in judgement, we allowed a film crew to follow our every move.
'Fortunately, thanks to the magic of CGI, all the scenes of us trashing our hotel rooms, partying till 6am and burning rubber down the highways in a massive Spice Girl tour bus have been altered, at great expense, into lots of shots of Dan ironing his shirts.'
The four episodes will be priced £1.49 each or £4.99 for all four.
Published: 26 Jan 2018
What do you think?