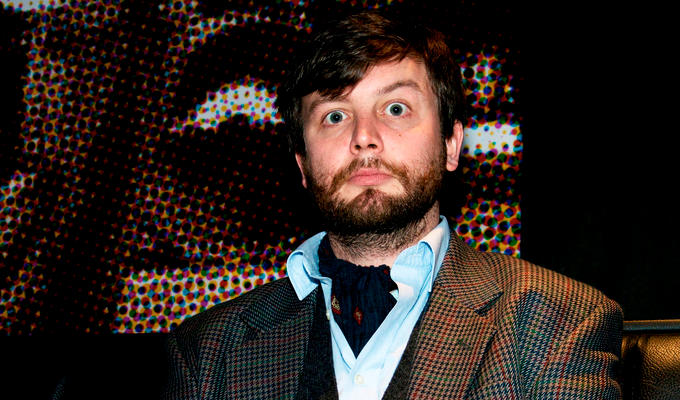 The least worst of local radio...
This week's comedy on demand.
Pick Of The Noises
Comedian Thom Tuck, pictured, presents the new podcast based around the weekly highlights from fictional local broadcaster Radio Fenchester.
'We've got a whole earful of great clips… as well as a few mediocre ones,' he promises of the podcast, which is 'like listening to the radio but a whole bunch more complicated'.
Selections on the two episodes released so far include crimebusting show Crime Hear, quiz show Local Know How and book of the week Sir Geoffrey's Men. Listen here
Meet My Friends The Friends
Since the complete Friends back catalogue dropped on Netflix there's been a lot of talk from millennials about how certain scenes now seem sexist, homophobic or fat-phobic.
Well, this new offering from Tom Scharpling (from The Best Show podcast) offers an episode-by-episode guide to all 236 instalments of the Nineties sitcom.
But you don't need to be a die-hard fan of the original, as this is not quite as straightforward as it seems. Sprawling digressions and fake ads subverting the conventions of podcasts while staying loosely true to the objectives of recapping the long-running comedy.
Start here.
Board Game Smackdown
Birmingham-based comic James Cook has previously presented live shows about his love of board games – and now he's turned it into a 'very niche' panel-show podcast with rounds based on some of his favourites.
The first episode, released this week, features fellow comedians Gareth Berliner, Janice Connolly, Jo D'Arcy and Paul Savage playing Snake Oil, Bring Your Own Book and Insider.
Listen here
The Brothers Grimsby
Sacha Baron Cohen's 2016 film – originally released in the UK as just Grimsby – has been added to Netflix today.
Mark Strong plays MI6 spy Sebastian Graves who is on a mission to prevent a massive global terror attack, with Baron Cohen as his long-lost brother Nobby, a 'sweet but dimwitted' English football hooligan.
Penelope Cruz, Isla Fisher and Rebel Wilson co-star in the film, which is directed by action movie expert Louis Leterrier, who made the first two Transporter films.
Watch on Netflix here.
Published: 20 Jan 2018
Recent News
What do you think?