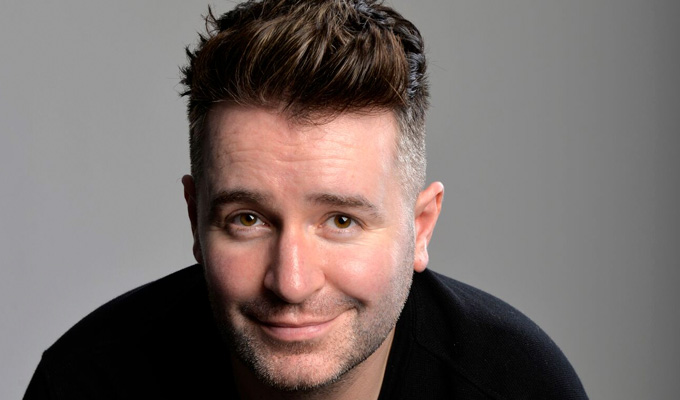 Kidney and cabbage...
The best of the week's live comedy.
Monday January 15
LONDON: An interesting idea here, as comedians dissect the dark arts of advertising in a new format from Adam Larter, the big cheese of the Weirdos collective of alternative comedy acts who by day works in the business of influencing consumer choice. Format details of Comedians Improve Advertising are vague, but the title gives something away, and those taking part in this opening night at The Albany on Great Portland Street include Grainne Maguire, Joz Norris and Eleanor Morton.
Tuesday January 16
LONDON: Lucy Pearman brings her entirely bonkers show Maid Of Cabbage to the Soho Theatre for a week, with the comedian playing an olde-worlde maid obsessed by the leafy veg. Her commitment to the cause is peerless, and the strangeness is very funny. Read our review from the Edinburgh Fringe here.
EDINBURGH: Ahir Shah picks up his Control tour after a Christmas break with a gig at the Stand tonight (and in Glasgow tomorrow). Nominated for the main Edinburgh Comedy Award last August, it's a passionate, polemic outburst of liberal frustration as he finds himself on the losing side amid the rise of nationalism and intolerance.
Thursday January 18
BIRMINGHAM: Controversy magnet Jim Jefferies embarks on a short UK tour of his Unusual Punishment show at the Symphony Hall. He also plays two dates at the Eventim Apollo in Hammersmith tomorrow (and another on the 24th) and also visits Manchester, Glasgow and Dublin.
Friday 19 January
LONDON: The Bush Hall Presents… gigs in Shepherds Bush normally have great line-ups, and tonight is no exception with improvised rap from Abandoman, astute and funny political musings from Andrew Maxwell and more personal musings from Ed Gamble and John Robins, both fresh from being trapped in New York by snowstorms.
LONDON: If you think most comedians would give their kidney for a critically acclaimed show, Jarlath Regan, pictured, could be the proof you need. He became an organ donor without a moment's hesitation when it became clear his brother badly needed a new kidney. It's a strong human-interest story and Regan tells it well, with plenty of wit and proper jokes – the only drawback being the pained title of the show, Organ Freeman. He brings it to the Leicester Square Theatre tonight ahead of a sporadic tour of the country across the spring. Click here for dates and a review.
MAIDENHEAD: 'Nice young men' sketch duo Glenn Moore and Matt Stevens, otherwise known as Thünderbards, are also going on a short tour, with the 'greatest hits' of their four Edinburgh shows so far, kicking off at the Nordern Farm Arts Centre tonight. Here's one of their skits from Chortle's Fast Fringe in 2014:

Published: 14 Jan 2018
What do you think?