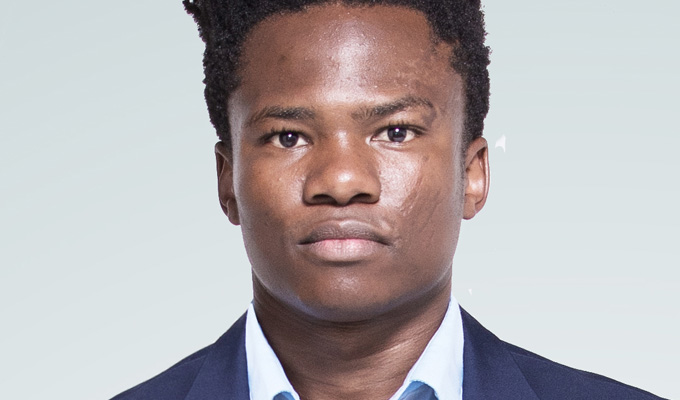 Daily Show makes an African edition
The Daily Show is to make a new edition for Africa, with new segments inserted into the US show to make it more relevant to local viewers.
South African comic Loyiso Madinga has been signed up to front the additional pieces, starting with a report on the African National Congress Elective Conference to air tonight.
Host Trevor Noah – himself from South Africa – said: 'As wild as Donald Trump is for America, many countries around the world have Trumps of their own and since The Daily Show is in many countries, we thought "why not give each country a chance to show off their stable geniuses?"'
And Comedy Central President Kent Alterman said Madinga's signing was 'a great step in the continual globalisation of 'The Daily Show'.
Internationally, ratings for The Daily Show with Trevor Noah have risen 35 per cent in the last year across ten key countries, driven by particularly strong growth in the UK and South Africa
Madinga has supported Noah on tour in South Africa and has represented his home country at the Montreux Comedy Festival in Switzerland and Busan Comedy Festival in Korea. He has also written and performed on the South African satire show Late Nite News with Loyiso Gola, and sketch show, Bantu Hour".
He said: 'I am really excited to create a voice for local satire. What is really great is this places an authentic spotlight on local comedy and presents a reality that combats the stereotypical perception of Africa. Being part of The Daily Show, I get to join the best conversation in the world.'
Madinga's segments will air 'intermittently' on Comedy Central across the continent.
Here is Madinga performing stand-up:
Published: 11 Jan 2018
What do you think?