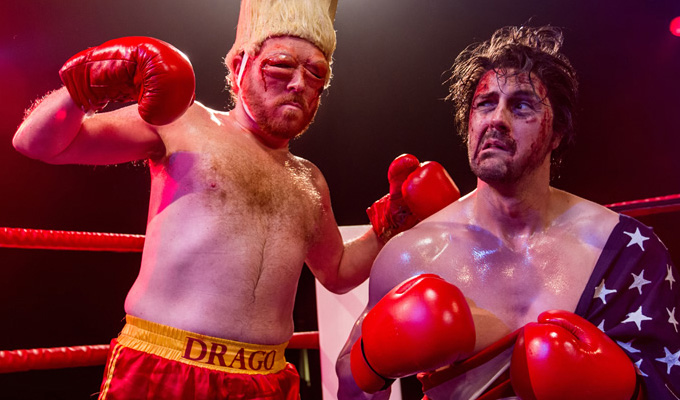 ITV renews Keith and Paddy Picture Show
ITV has ordered a second series of The Keith and Paddy Picture Show.
Keith Lemon and Paddy McGuinness will recreate Top Gun, Jurassic Park, Terminator 2, Grease, Pretty Woman and Gremlins in the new six-part run.
McGuinness said: 'The films we're recreating this time around are some of the most iconic in cinema history. I'm mega excited to be playing dress up again with my mate.'
The half-hour shows will return to a primetime Saturday night slot this spring.
An average of 4.2million tuned in to each episode of the first series – which featured guest stars including Robbie Williams, Phillip Schofield and Anna Friel a– in May and June last year.
Guest stars for the new series, to be made by Talkback Thames, have yet to be announced.
Published: 11 Jan 2018
What do you think?