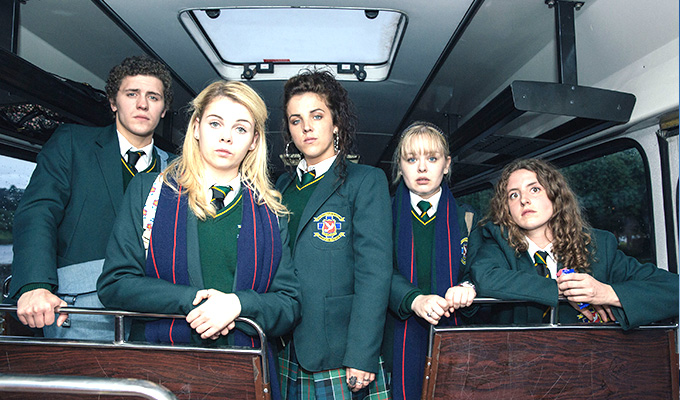 Derry Girls is a hit for Channel 4
Derry Girls has proved a hit for Channel 4, winning 1.5million viewers for its first episode last night.
The coming-of-age comedy, set during the Irish Troubles, was the channel's biggest sitcom since The Windsors in 2014.
And it won almost twice the audience of Mitchell and Webb vehicle Back, which launched with 811,000 viewers in September, according to the same overnight figures from Barb.
Lisa McKee's comedy was also hailed by critics, including The i's Finlay Grieg, who called it 'a female Inbetweeners – set during the Troubles' and said it was a 'winning formula'.
In a four-star review, the Daily Telegraph said: 'Derry Girls was messy, irreverent and given to wild mood swings – just like the teenagers whose growing pains it brought so endearingly to life.'
And the Belfast Telegraph said: 'Derry Girls is warm and honest, laugh out loud funny and as a vibrant as the Derry girls it represents.'
Published: 5 Jan 2018
What do you think?