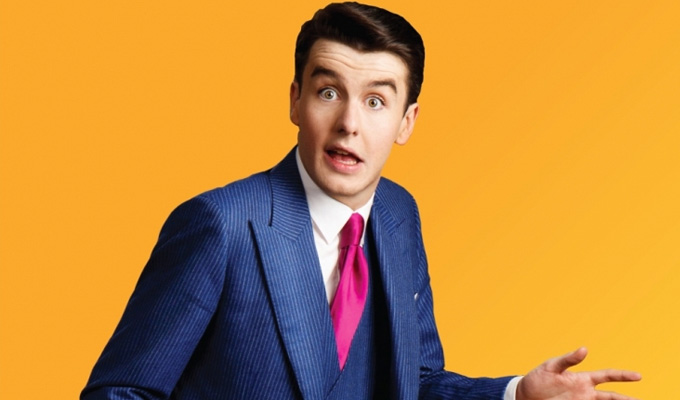 Bishop backs Al Porter
A Catholic bishop has leapt to the defence of Irish comedian Al Porter.
Eamonn Walsh, the auxiliary bishop of Dublin, called for a sense of 'proper proportion' over the groping allegations levelled at the comedian – and said he wished Porter would soon be able to 'make us laugh again'.
The comic, who will be 25 on Sunday, stepped away from the spotlight in November after four men claimed he grabbed them in an inappropriately sexual manner – prompting further allegations.
Irish newspapers report that Dr Walsh, who is also a barrister, came to Porter's defence in a speech he gave in church.
The senior clergyman said he hoped 2018 would be the year that 'we allow justice to take its course, and not usurp it through public condemnation, humiliation and sentence without trial.'
And he added: 'May the darkness that was visited on our local comedian before justice to all could be processed be replaced with balance, proper proportion and fair play so he may feel free and welcome to make us laugh again
'May heads on plates be off the menu in 2018.'
The allegations have cost Porter stand-up bookings, his daily show on Ireland's Today FM and the lead role in the Olympia Theatre pantomime, which he co-wrote. A repeat of the Irish version of Blind Date, which he hosts, was also dropped.
Porter has apologised to 'anyone I may have offended', issuing In a statement after the allegations broke which said: 'I have been completely taken aback by reports… and by the scale and tone of the vitriol.
'While my conduct, which had been in keeping with my flamboyant and outrageous public persona may be regarded as offensive and unacceptable by many people, I at no time intended to upset anyone.
'Up until now, I had been unaware of these complaints or the impact of my conduct and I am truly sorry for any distress I may have caused in what I had regarded as light-hearted and good-natured circumstances.'
Published: 2 Jan 2018
Recent News
What do you think?