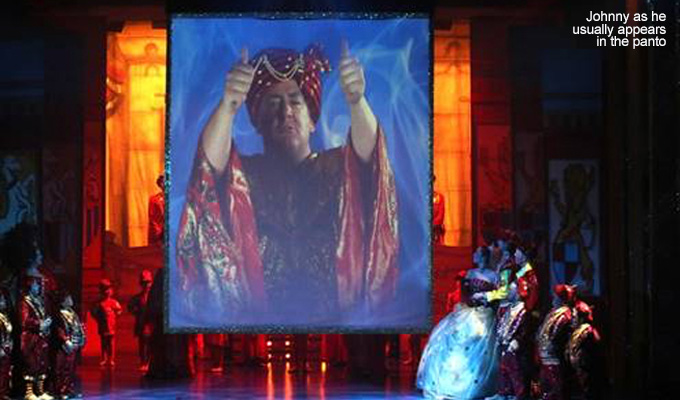 Johnny Vegas makes surprise panto appearance
Johnny Vegas made a surprise appearance in panto at his hometown of St Helens last night.
The comic had been playing the role of the Magic Mirror in Snow White – but as a pre-recorded projection.
However, last night the Benidorm star walked on stage of the St Helens Theatre Royal to the delight of fans.
Producers had told the audience there was a technical problem with the projection, before Vegas emerged from the wings – to cheers and applause – to perform the scene live.
The comic said: "What a great night! It has been cracking being home and on the Theatre Royal stage, I'm so glad I was able to get here for a live show. The cast have all been brilliant, it really is a superb production.'
Theatre manager Chantelle Nolan added: 'We got the call from Johnny last week that he was able to come and make a live appearance and we were absolutely thrilled.
'Only a few people knew, and it has been so hard trying to keep it a secret. The audience were ecstatic when they realised he was there in person.'
The show's run has been extended until January 14.
Published: 28 Dec 2017
What do you think?