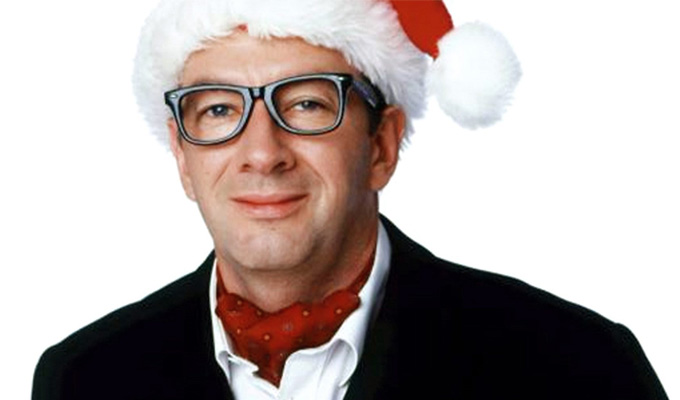 Cockles at Christmas
The best of the week's live comedy.
Sunday December 17
NEWCASTLE: A must for all fans of Chris Morris's groundbreaking Brass Eye show, as its director Michael Cumming introduces rare footage and answers questions in a special event at The Stand from 5pm.
Monday December 18
LONDON: Lounge singer Lenny Beige – the alter-ego of Steve Furst who made orange permatan and ridiculously heavy fake eyebrows a fashion statement long before girls on a night out – performs what he says will be the very last night of his 'freak cabaret show', The Regency Rooms. Elephant Man Elvis, Brucie Lee and Geordie Gunter will be joining him at the Guanabara Club in Covent Garden.
LONDON: Nothing says Christmas like a fat bearded bloke, forced jollity and too much booze. Perfect then for Nick Helm, who brings his Xmas F*ck-fest 3 to the Pleasance in Islington.
LONDON: You'll know him as Jeff Greene, Larry David's only real friend on Curb Your Enthusiasm. But Jeff Garlin is also a stand-up of more than 30 years' experience, having started with Chicago's Second City. Now he's at the Soho Theatre until the end of the month.
LONDON: It's the final of the Leicester Square Theatre New Comedian Of The Year, with Isa Bonachera, J B Carter, Huge Davies, Jack Gleadow, Janine Harouni, Rosie Holt, Bennet Kavanagh, Anne Klein, Simon Lomas, John Meagher, Mohamed Omar, Akin Omobitan, Chloe Petts, William Rowland and Ali Woods fighting it out for the title.
Tuesday December 19
LONDON: Gits and Shiggles Comedy usually bring a strong line-up to the Half Moon in Putney, and tonight is no exception with Aisling Bea, Desiree Burch, Ed Gamble,Huge Davies, Sophie Willan and Tom Webb.
Wednesday December 20
LONDON: Tommy Cockles, Simon Day's deadpan entertainer from the Fast Show, returns to the live stage with a Christmas variety show that also includes stand-up Jeff Innocent, impressionist Lewis Macleod and Oliver Harris as Elvis Presley.
LONDON: It's family-friendly variety - which sounds like box office poison, but the Slightly Fat Features troupe produce a hugely entertaining show. And at a fraction of a price of La Soiree. They have a four-day run at Leicester Square Theatre, starting tonight.
Friday December 22
LONDON: A great line-up of comedy's new wave gather at 2 Northdown – the old Invisible Dot HQ in Kings Cross – for a benefit for Great Ormond Street children's hospital. Fin Taylor, Adam Hess, Mat Ewins, Huge Davies and Jack Barry are all doing the business.
• Search our full listings for comedy near you using the pull-down menus on the left of this page.
Published: 17 Dec 2017
What do you think?