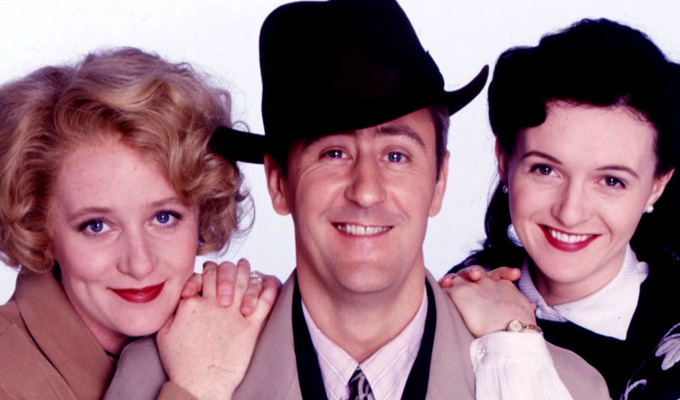 Goodnight Sweetheart: The Musical becomes a reality
The musical version of Goodnight Sweetheart is to open next September.
Mooted as long ago as 2013, the first version of the show will run at the Brookside Theatre, Romford, for 10 performances.
Creators Laurence Marks and Maurice Gran said yesterday that this would be a 'small-scale production' ahead of a hoped-for West End show in 2019.
Their sitcom ran for six seasons between 1993 and 1999 and starred Nicholas Lyndhurst, as Gary Sparrow, who found a time portal that allowed him to switch between London in the modern day and the 1940s, enabling him to run two separate lives with two separate women.
The new musical will feature hits from the 1980s and 1940s including With A Little Help From My Friends, Boogie Woogie Bugle Boy, Time After Time, Addicted to Love, Puttin' On The Ritz, Just The Way You Are and In The Mood
Yesterday Marks and Gran also wrote a blog explaining how plans for a revived version of The New Statesman had stalled – but they were working on a stage show inspired by Birds Of A Feather to launch at next year's Edinburgh Fringe.
Published: 15 Dec 2017
What do you think?