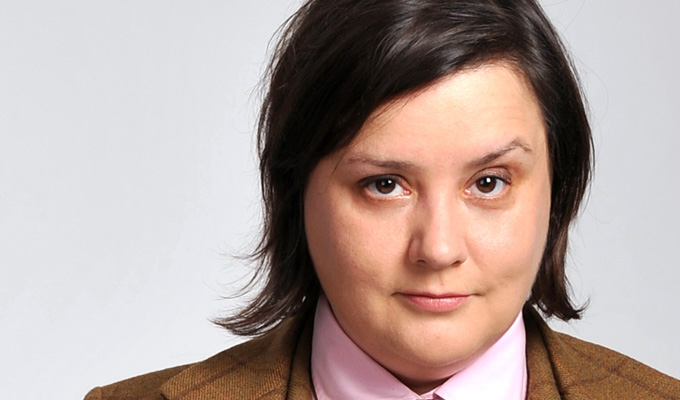 Susan Calman writes a Doctor Who story
Susan Calman has written a Doctor Who story for a new all-female anthology.
The comedian is one of four writers contributing to The Day She Saved The Doctor, which will be published on on International Women's Day in March 2018.
She is joined by Jenny Colgan and Jacqueline Rayner, who have written previous Doctor Who books, an novelist Dorothy Koomson
The collection is described as 'a celebration of the Doctor's fantastic female friends, packed with heroic action' and will revolve around starring Rose, Sarah Jane,Clara and Bill.
It comes after Jodie Whittaker is expected to make her debut appearance as the first female Doctor at the end of this year's Christmas special as Peter Capaldi's incarnation regenerates.
Calman has frequently spoken of her love of the sci-fi series… and her dream to one day be cast as the Time Lord herself.
When she got voted out of Strictly Come Dancing last month, she tweeted: 'Now I've been on Strictly this is the one burning ambition I have left. To be The Doctor. Or be in Doctor Who. Or, to be honest, just be allowed anywhere near Doctor Who in any way. '
And she has written she has always been a fan, even through the lean years of decline, criticism and low budgets… and even Bonnie Langford',
Doctor Who: The Day She Saved the Doctor: Four Stories from the TARDIS is published by BBC Children's Books on March 8. Preorder here.
Published: 13 Dec 2017
What do you think?