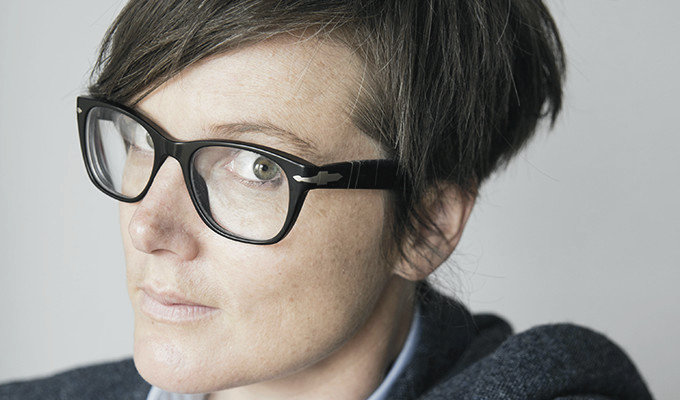 Hannah Gadsby writes her memoirs
Hannah Gadsby is writing her memoirs.
Her first book, Ten Steps To Nanette, is due to be published in early 2018 and will contain a string of stories about her formative years.
It will have a similar tone to her swansong stand-up show Nanette, in which she was heartbreakingly honest about her life, in particular being gay in Tasmania when it was still illegal.
The blurb from Australian publisher Allen & Unwin says: 'Hannah Gadsby always dreamt of being a cool kid but she had to accept that, just like her childhood dream of being a dog, "normal" isn't always possible.
'In the vein of David Sedaris, Hannah's memoir is a string of stories that draws together the varied funny and sometimes dark events of her life, compelling readers to understand the damage society can visit upon those (like Hannah) who find themselves on the outside.'
Gadsby has said she is stepping away from stand-up following Nanette, which won her the Edinburgh Comedy Award, shared with John Robins, the Barry Award at the Melbourne Comedy Festival and the best comedy award at the Adelaide Fringe.
However, she will be taking the show on a UK tour, including a month-long run at London's Soho Theatre from February 5.
In an interview with Junkee today the comedian said that being so intimate and open with audiences 'is a risk… but it has been incredibly constructive for me. The very wonderful side-effect has been that I feel more connected to the world I live in than I have ever known. My experience has been taken. And felt.'
No UK publisher has yet been confirmed, but Ten Steps To Nanette will be released in Australia in February 2018.
Published: 6 Dec 2017
What do you think?