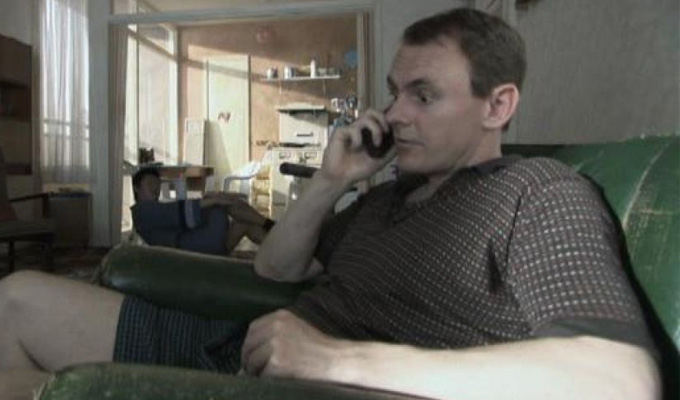 15 Storeys High back on the BBC
The week's best comedy on TV and radio.
Monday December 4
THE ROYLE FAMILY: The Gold channel was renamed Christmas Gold yesterday… and while wall-to-wall festive specials might be too much for many, this 2000 special is worth a revisit. While the Royles are bloated with Christmas turkey, Barbara is wondering what to feed her vegetarian future in-laws. Gold, 9pm
Thursday December 7
ROSS NOBLE OFF ROAD: In this new three-part series, a camera crew follows the comedian and motorbike enthusiast Ross Noble as he takes part in the Scottish Six Days Trial. The gruelling off-road challenge requires some of the best motorbike riders in the world to race 100 miles each day over rough terrain in a true test of stamina, ability and willpower. Dave, 8pm
KEEP CALMAN CARRY ON: Susan Calman may have found a new hobby given the fun she had on Strictly, but the comic generally insists she has no inclination for pastimes: her idea of relaxation is to sit on her sofa playing Assassin's Creed, even though it enrages her. So in this Radio 4 show, now returning for a second series, she tries to immerse herself in the pursuits that her celebrity friends find relaxing. This week she takes a trip to the Royal Botanic Gardens Edinburgh to learn about gardening with Val McDermid, and in other episodes she will go to a music festival with Robin Ince, try her hand at baking with Selasi Gbmormittah and have a go at birdwatching with Emma Kennedy. Radio 4, 6.30pm
SEAN LOCK: 15 STOREYS HIGH: Before it was a short-lived - but fondly-remembered, TV show, Sean Lock's sitcom started life on Radio 4. Its sister station Radio 4 Extra is now airing the 1999 series starting with this episode, which also stars Peter Serafinowicz, Felix Dexter, Jenny Eclair and Tracy-Ann Oberman. Radio 4 Extra, 10.30pm
Friday December 8
ADAM HILLS LIVE: HAPPYISM The 2013 stand-up special from The Last Leg host gets an airing as he recounts tales of meeting the Dalai Lama and The Muppets, inspiring to form the cult religion Happyism. Comedy Central Extra 11pm
Published: 3 Dec 2017
What do you think?