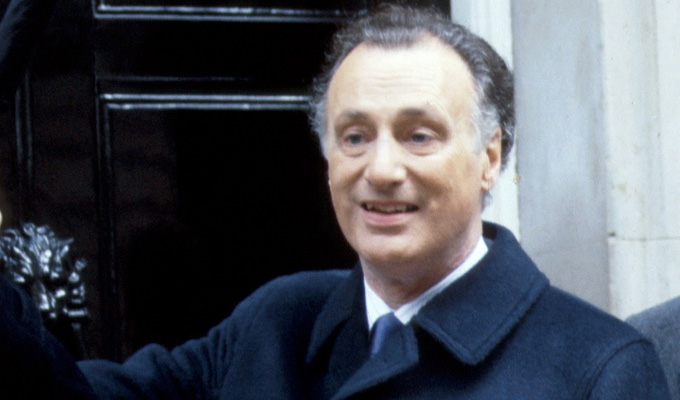 The last thoughts of Jim Hacker
The last diary entries of Yes Prime Minister's Jim Hacker have been published.
The fictional politician – now the master of an Oxford college – muses on Brexit in notes reputedly recorded on his iPhone shortly before he died.
They record a conversation he had with former Cabinet Secretary Sir Humphrey Appleby, now resident in the St Dympna's Hospital for the Elderly Deranged, in which he tries to understand the meaning of the EU referendum.
Yes Prime Minister co-creator Jonathan Lynn explained on Radio 4's Today programme: '[Hacker] is not fully cognitively functioning any more, but he's doing his best. Ad he was never really very cognitively functioning even when he was Prime Minister
'He's very confused because he was a Remainer and people voted for Brexit. Everyone's saying that "this is the will of the people" but he's trying to understand why. People express their views every five years in a General Election and usually change their mind, so he can't understand in this case why it's considered to be God's will and binding forever.'
Here is an extract from the diary, read by on Radio 4 by actor Graham Seed, who played Hacker on stage:
"Yes minister"

Jim Hacker calls an old friend to tell him what he should think about Brexit #r4today pic.twitter.com/i87kRGjjef

— BBC Radio 4 Today (@BBCr4today) November 21, 2017
The Hacker diaries have been published in Goodbye Europe, a new book of essays on the subject of Brexit.
It contains a range of views from authors, including Richard Herring, Sanjeev Bhaskar, Mark Kermode, Jacob Rees-Mogg Will Self and Lionel Shriver.
Publishers W&N sat it is 'a fascinating, funny and moving must-read for anyone who wants to understand the times we live in, our relationship with the continent, and ourselves'.
Published: 21 Nov 2017
What do you think?