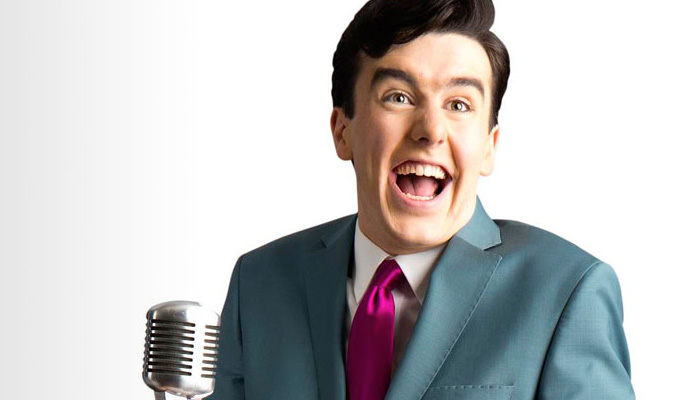 Al Porter steps aside from radio show
Al Porter is stepping aside from his radio show amid allegations that he groped fellow comedians.
Irish broadcaster Today FM today announced that he will be taking some 'personal time' away from the 12pm to 2.30pm show he has hosted since February 'in light of recent events'.
It comes after the fast-rising star found himself on the front page of the Irish edition of The Times today, with allegations from four fellow performers.
Separately, Porter, who also hosts the Irish version of Blind Date, is said to have sent unsolicited sexual messages to a musician who appeared on his Today FM show.
The station previously said they had 'spoken with' the comic over 'groping allegations circulating on social media'. They added: 'We take any comments of this nature extremely seriously.
The allegations made against Porter, now 24. relate to his backstage behaviour at shows over the past five years.They are:
Davey Reilly said Porter 'put his hand straight down the front of my jeans' after paying him for a gig in Dublin in 2014. He also alleged Porter put his hand down the back of his trousers in the bathroom of the Gilded Balloon in Edinburgh in August 2015.
George Fox said Porter 'grabbed me by the crotch' at a Dublin comedy night in 2012. And in 2014, when Fox was with his girlfriend, Porter is alleged to have put his hand down his trousers and said: ''How come you don't get hard for me?'
Conor O'Toole said Porter 'grabbed my balls' in 2014 as he sat on the stairs at the Ha'penny Bridge comedy club in Dublin with other comics.
And Eoin O'Faogain, a musician and writer, said Porter put his hand down his trousers in October 2015.
The accusers all say Porter stopped when they reprimanded him, and that he passed the contact off as a joke.
Neither the comedian nor his representatives have made any public comment on the allegations.
Just this month, Porter noted in an interview that 'inappropriate behaviour' was ripe backstage in the pantomimes he has appeared in since a child, but added: 'I never saw abusive or predatory behaviour. Nothing malicious.'
And he added: "Certainly the atmosphere backstage will be different in every theatre this year. Everyone is likely to be far more careful around that kind of stuff which was commonplace in every cast in Ireland.'
Porter is due to appear in panto at Dublin's Olympia Theatre from December 15 – for his 14th year. And TV3 have commissioned a second series of Blind Date.
Published: 18 Nov 2017
What do you think?