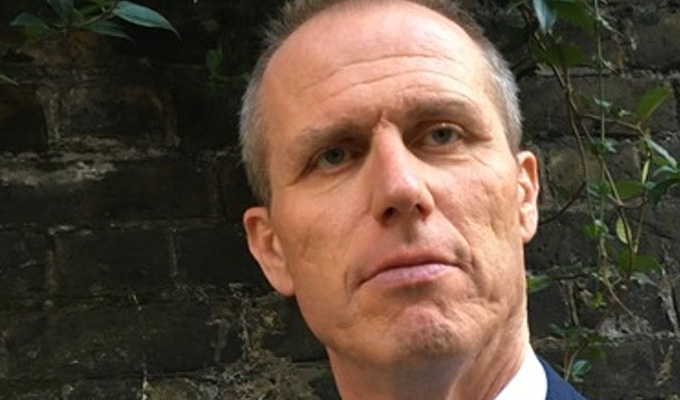 Fist of Fun's 'Pie Master' dies
Actor Bill Cashmore – whose credits include Lee & Herring's Fist Of Fun, Brass Eye and Men Behaving Badly – has died in his mid-50s.
Cashmore began his career in comedy with the Cambridge Footlights in the 1980s and had small roles in many seminal comedy shows.
He is probably best remembered for his roles in Fist Of Fun, where he played The Man, the Bootleg Bootleg George Harrison and The Pie Master.
Richard Herring posted that he was 'absolutely gutted' about the news of Cashmore's death, adding that he was 'a truly lovely and funny man'.
He was also a playwright, travel writer and corporate speaker and stood for election for the Green Party in Chelsea and Fulham in the last general election.
Louise Rowntree, who was the Liberal Democrats candidate in the same seat, tweeted: 'Deeply sad to hear that Bill Cashmore - who I had the pleasure (I don't use that term lightly) of running against in the last General Election… has died. Modest, genuine and fun, he will be missed.'
Here he is as the Pie Master in Fist Of Fun:
Published: 16 Nov 2017
What do you think?