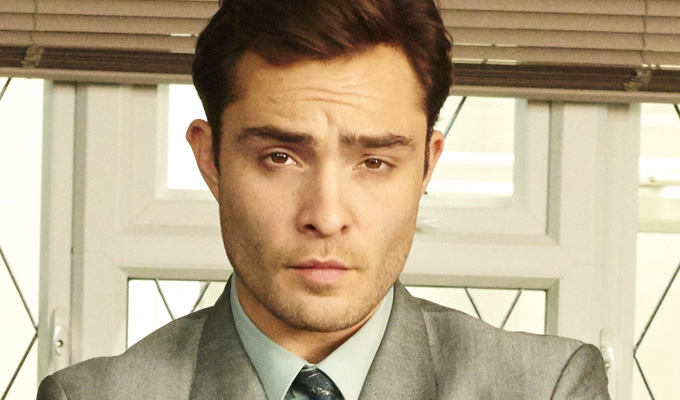 Ed Westwick halts White Gold filming
Filming of Ed Westwick's scenes on the second series of BBC sitcom White Gold has been placed on hold amid rape accusations against him.
The actor has vehemently denied two women's allegations that he assaulted them as they slept, one of which is to be investigated by the Los Angeles Police Department.
The BBC has also dropped a drama featuring the star, Agatha Christie's Ordeal by Innocence, 'until these matters are resolved'. It had been due to air on BBC One at Christmas.
The Corporation said: 'These are serious allegations which Ed Westwick has strenuously denied.
'The BBC is not making any judgement but until these matters are resolved we will not include Ordeal by Innocence in the schedules.
'The independent production company making White Gold has informed us that Ed Westwick has paused from filming while he deals with these allegations.'
Westwick plays shady double glazing salesman Vincent Swan in BBC Two White Gold, which had begun filming on its second series in Essex. Written by Inbetweeners co-creator Damon Beesley, it co-stars Joe Thomas and James Buckley, also from The Inbetweeners.
Actress Kristina Cohen made the first allegation, stating that three years ago she awoke in Westwick's Hollywood home to find him 'on top of me, his fingers entering my body' – then he forcibly held her down and raped her. A second woman, Aurélie Wynn, subsequently came forward to say she, too, had been raped around the same time.
But Westwick said their claims are 'provably untrue'.
He wrote on Twitter earlier in the week: 'It is disheartening and sad to me that as a result of two unverified and provably untrue social media claims, there are some in this environment who could ever conclude that I have had anything to do with such vile and horrific conduct.
'I have absolutely not, and I am co-operating with the authorities so that they can clear my name as soon as possible.'
Published: 10 Nov 2017
What do you think?