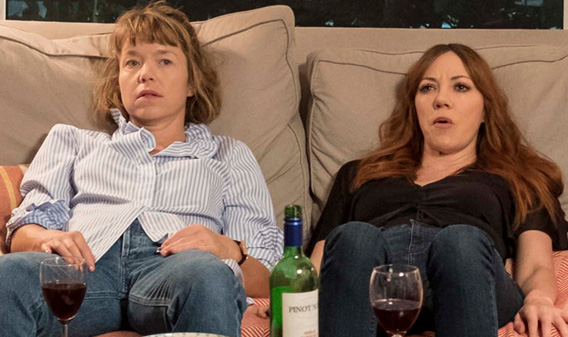 Motherland nurtures 1.3m viewers
Motherland attracted 1.3million viewers when it BBC Two last night.
The first episode of the full series drew the channels's biggest overnight audience for a 10pm sitcom this year, trade website Broadcastnow reports, beating W1A's 1.2million from September.
And the figure, compiled by Barb and overnights.tv, was 200,000 up on the audience for the pilot which aired last year.
The comedy was created by Sharon Horgan, Graham and Helen Linehan and Holly Walsh and stars Anna Maxwell-Martin, Diane Morgan, Philippa Dunne and Paul Read
Sky One also launched its new sitcom, Sick Note, at 10pm last night.
Starring Nick Frost, Rupert Grint and Don Johnson, the hour-long show drew 146,000 viewers – considerably up on the 110,000 slot average.
In it, Grint plays a loafer who becomes fussed over when he is told he has cancer by oncologist Frost. So when he learns the diagnosis is false, he keeps the truth hidden.
Published: 8 Nov 2017
What do you think?