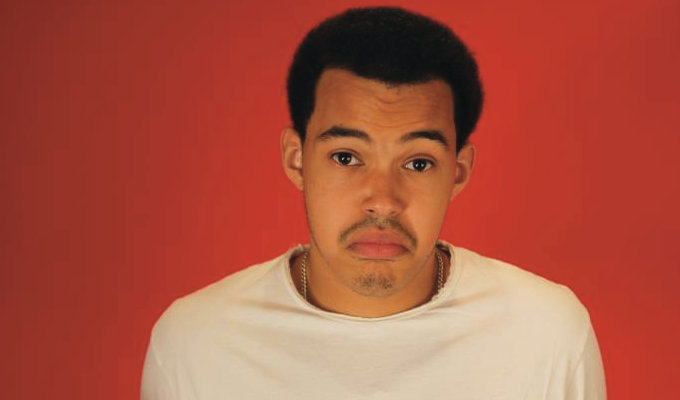 Comic shortlisted for major playwriting prize
Stand-up Archie Maddocks has been shortlisted for the largest playwriting award in Europe.
He has made the final ten out of 1,898 scripts submitted for the Bruntwood Prize for his play A Place For We.
It is set in a traditional West Indian funeral parlour in Brixton, South London, which can no longer practise the traditional mourning rite of Nine Nights because of the falling number of Caribbean people in the area.
And it contrasts today's situation with 1971, where a white family who had long been in the area sold up their pub to move to a white area, amid an influx of immigrants.
Explaining that the play is about gentrification, family, identity and tradition, Maddocks said: 'For the family that run the funeral parlour, it's about whether they choose to stay and adapt, ignore the shifting climate around them, or leave entirely and start afresh.
'It asks the question of whether gentrification is good or bad, and whether it's cyclical nature means it's always going to happen in one way or another. '
He explained that making the shortlist for the award, which has a £40,000 prize fund, was 'a massive shock'.
The comic added: 'It's very humbling, but I also tend to get a little sad with any good news that comes my way (maybe I should analysing why I have such a weird reaction to nice things… Next Edinburgh show perhaps?).
'But all in all, shocked and surprised, happy and despondent.'
Maddocks has previously had his writing work performed by the Bush Theatre and the Royal Court Theatre in London.
Others shortlisted for the Bruntwood prize include actor Rebecca Callard – the daughter of Coronation Street star Beverley Callard – and Australian screenwriter Laurie Nunn.
Kate Vokes, director of culture at property company Bruntwood, which sponsors the award, said: 'Innovative and ambitious cultural activity is at the heart of any vibrant community and we are very proud of the way the Bruntwood Prize has grown over the years, nurturing individual talent and the stories they tell.
'We look forward to celebrating with all the finalists at the awards ceremony and following their careers for many years to come.'
Four winning scripts will be announced on November 13 at the Royal Exchange Theatre in Manchester.
Published: 24 Oct 2017
Recent News
What do you think?