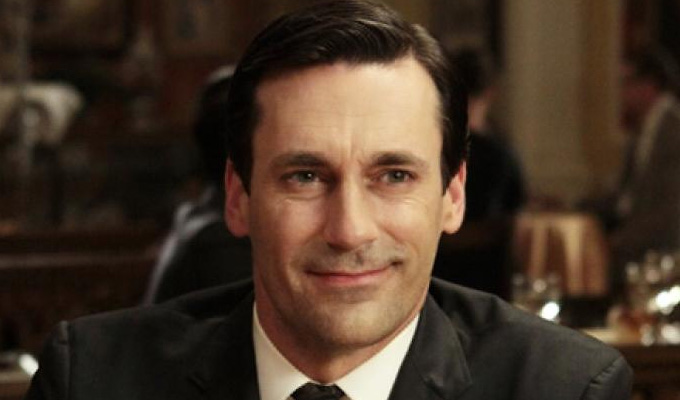 Jon Hamm joins Good Omens
Mad Men star Jon Hamm is joining Good Omens.
His involvement is the latest casting announcement to be dripped out from the ongoing filming of the fantasy comedy series.
Hamm will play the archangel Gabriel - the primary messenger of God – in the adaptation of Neil Gaiman and Terry Pratchett's novel, which stars Michael Sheen as the angel Aziraphale and David Tennant as demon Crowley.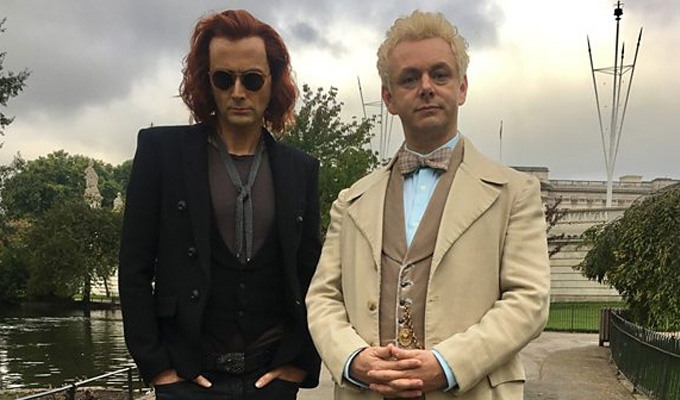 He said: 'I read Good Omens almost 20 years ago. I thought it was one of the funniest, coolest books I'd ever read. It was also, obviously, unfilmable. Two months ago Neil sent me the scripts, and I knew I had to be in it.'
The character of Gabriel has a fleeting role in the original novel but showrunner Gaiman has expanded the role.
He said: 'Once we had finished writing Good Omens, back in the dawn of prehistory, Terry Pratchett and I started plotting a sequel. There would have been a lot of angels in the sequel.
'When Good Omens was first published and was snapped up for the first time by Hollywood, Terry and I took joy in introducing our angels into the plot of a movie that was never made. So when, almost thirty years later, I started writing Good Omens for TV, one thing I knew was that our angels would have to be in there.
'The leader of these angels is Gabriel. He is everything that Aziraphale isn't: he's tall, good-looking, charismatic and impeccably dressed.
'We were fortunate that Jon Hamm was available, given that he is already all of these things without even having to act. We were even more fortunate that he's a fan of the books and a remarkable actor.'
Other cast previously announced includes Better Call Saul and Spinal Tap star Michael McKean as the shambling 'Witchfinder Sergeant' Shadwell, and Jack Whitehall as Newton Pulsifer, his awkward and timid right-hand-man.
Twelve-year-old Sam Taylor Buck will play Adam Young, the reluctant antichrist, with Daniel Mays, from Line Of Duty, and Sian Brooke, who plays Sian in Doctor Foster, as his parents Arthur and Deirdre.
Good Omens is being produced by the comedy team at BBC Studios, the BBC's commercial production arm. The six-part series will be launched by Amazon Prime Video in 2019, and shown at a later date on BBC Two.
Published: 2 Oct 2017
What do you think?