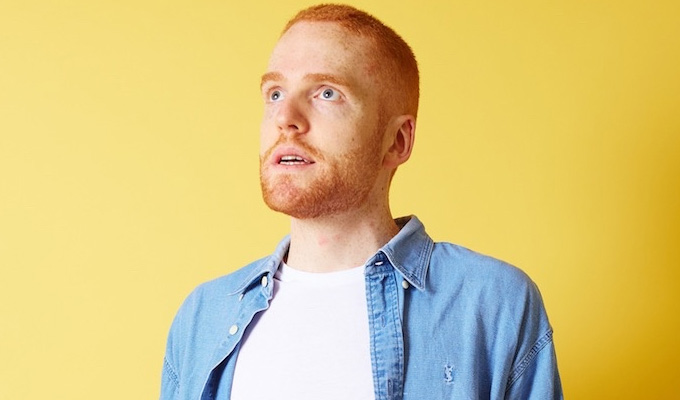 Goose pilot an ITV2 gameshow
Hyperactive sketch act Goose are piloting an ITV2 gameshow.
Crashtag! is set to be a Taskmaster-style series of physical challenges between competing teams of comedians.
Goose's Adam Drake, who will host the half-hour show, told Chortle that it would be 'anarchic, fast, a bit of a whirlwind'.
He added: 'In the development stage, the hardest nut to crack was how to have a real game that you could play and you would care about, and the contestants want to win, but still reflected our shtick through it.'
Crashtag! is made by Graham Norton's company So Productions and has been in development for months. Goose's core duo of Drake and his off-screen writing partner and director Ben Rowse, performed a couple of live try-outs at the Edinburgh Fringe featuring their regular live band.
The gameshow format has shifted from an initial concept featuring members of the public competing to teams of comics.
'It's the madness of our live show, with Adam spraying sweat everywhere and jumping around with some rounds put into it' said Rowse. 'The rounds are very silly and tied up with the humour of Goose but there are jokes between the rounds in the form of sketches and traditional jokes with the band.
'The band that we have in Edinburgh are involved. We've tried to make them characters, more even than in our live shows, in a way that Matt Lucas was in Shooting Stars.'
Incorporating music, audience interaction and multimedia elements, Goose's live shows are also characterised by the energetic Drake perspiring on the audience.
And he says of Crashtag!: 'I'll have to get a suit designed specially, an absorbent towel suit. One of the things we'll probably build is a round where the contestants have collect buckets of sweat.'
The knockabout Taskmaster has been a sizeable ratings hit for the Dave channel and is currently airing its fifth series, with the show broadcasting around the world and a forthcoming US adaptation to be hosted by creator Alex Horne and musical comic Reggie Watts.
The Crashtag! pilot – which is not for broadcast – will be recorded on October 18 at The London Studios. Tickets are available here.
- by Jay Richardson
Published: 28 Sep 2017
Recent News
What do you think?