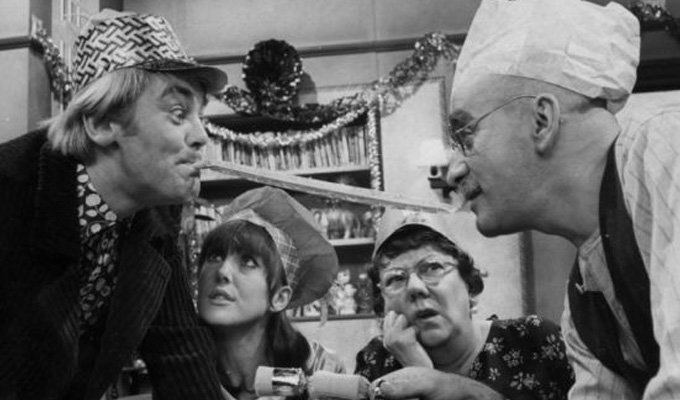 Till Death Us Do Part actor Tony Booth dies
Tony Booth, who starred in the BBC sitcom Till Death Us Do Part, has died, his family says.
The actor, who was 85, was also the father of Cherie Blair.
He shot to fame as the left-wing son-in-law that so riled Alf Garnett in in Till Death Us Do Part from 1966 to 1975, echoing his own political views. Booth often spoke out against his son-in-law's government .
Boothalso starred alongside Robin Askwith in the Confessions of ... British sex comedy film series, playing Sidney Noggett between 1974 and 1977.
He had eight daughters and was married four times – including to Coronation Street actress Pat Phoenix. They lived together for six years, but only wed just days before her death from lung cancer.
Booth was diagnosed with Alzheimer's disease in 2004. He suffered a stroke in 2010, and also suffered chronic obstructive pulmonary disease.
The actor nearly burned to death in November 1979 when, during a drunken attempt to get into his locked flat, he fell into a drum of paraffin. He spent six months in hospital and needed 26 skin graft operations.
A statement released on behalf of his wife Steph this morning said the star had 'passed away late last night with close family members in attendance. The family ask for their privacy to be respected at this time.'
Published: 26 Sep 2017
Recent News
What do you think?