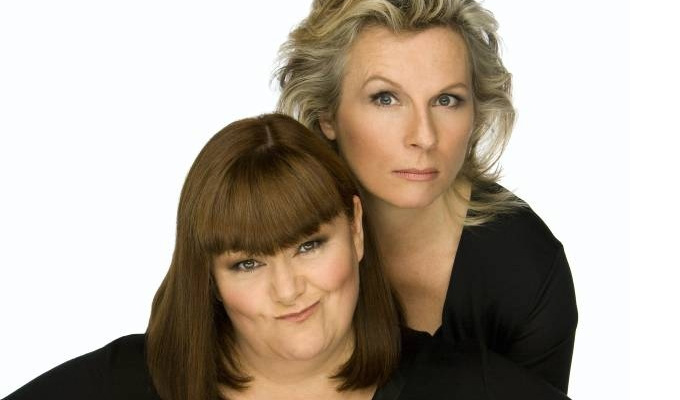 French and Saunders plan a new TV special
French and Saunders are to record their first TV material as a double act in ten years.
The pair are working on a planned BBC One Christmas special to mark 30 years since their sketch shows began in 1987.
French gave some hints of what fans could expect in an interview with The Times, saying: 'There's some Handmaid's Tale in there — we had fun with some of those costumes."'
And they will also be taken on Love Island-type reality shows, with French admitting she was 'shocked by how they behave'.
'You reckon they want to meet someone who would love, cherish and respect them,' she said: 'But instead they go out and get utterly hammered and are shagging in a bush and coming out and going 'Yes!', like men. Like the men we hoped we wouldn't ever be like, and certainly not mimic as women — being champions of the shag machine and going home covered in sperm on their legs, and throwing up.
'I don't believe that you feel great about yourself the day after that. I don't think boys do particularly either. Is that what women threw themselves in front of horses for? For this? For girls to be as low as those awful boys. What have we done? How did we go wrong?
'Am I totally out of step? Is it really OK to be as sexually free as you like and as drunk as you like? I don't buy it. It feels wrong to me.'
French and Saunders' TV sketch shows ran until 2007's entitled A Bucket O'French and Saunders, which was followed by a 'farewell' live tour, Still Alive, the next year.
Saunders has just announced her return to the West End stage in more than 20 years, too, with a role in the Oscar Wilde comedy Lady Windermere's Fan.
Published: 19 Sep 2017
Recent News
What do you think?