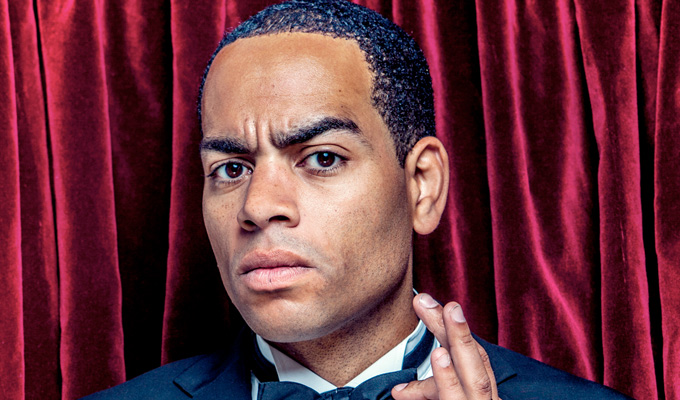 A fine faux-mance
Doc Brown is to narrate a new reality show in which celebrities try to spread rumours that they are dating.
ITV2 has commissioned six hour-long episodes of Celebrity Showmance, which is expected to launch next month.
Each week, the three phoney celebrity couples: Chloe Sims from The Only Way Is Essex and 5ive pop star Abz Love; socialite Lady Victoria Hervey and footballer Jamie O'Hara; and David Hasselhoff's daughter Hayley Hasselhoff and Geordie Shore's Kyle Christie tried to attract maximum attention for their fake romances.
Their challenge was to amass the highest number of likes and comments on social media as the public become the unwitting judges as to how convincing each couple is.
The fake relationships were reported as real news by several media outlets including Mail Online, OK magazine and the Mirror.
When it was eventually reported that some of the pairings might not be all they seemed, Lady Victoria insisted to the Mail Online: 'My show is nothing to do with TOWIE people like Chloe Sims.'
Satmohan Panesar, commissioner of factual entertainment at ITV, said: 'This show looks at the world of celebrity in a fun way, with its tongue firmly in its cheek and I hope that it strikes a chord with ITV2's growing audience of younger viewers.'
David Williams, who devised the show from production house Keshet, added: 'We all love a celebrity couple but as we know, sometimes all isn't as it seems. But thanks to the hilarious efforts of our six courageous celebrities, Celebrity Showmance is a topical and affectionate take on the world of showbiz today.'
Broadcasters will hope the show will achieve the same success as other reality shows with comedian voiceovers such as Celebs Go Dating, narrated by Rob Beckett, and Love Island, narrated by Iain Stirling.
Rapper and comic Brown, real name Ben Bailey Smith, will soon be seen in Jack Whitehall's action-comedy drama, Bounty Hunter on Sky 1.
Published: 18 Sep 2017
What do you think?