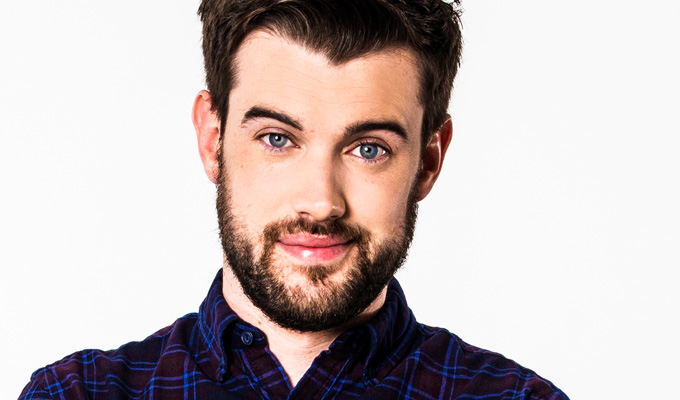 Jack Whitehall joins fantasy comedy Good Omens
Jack Whitehall has joined the cast of Terry Pratchett and Neil Gaiman's fantasy comedy adventure Good Omens.
Gaiman is adapting the novel, about an angel and a demon who live on Earth, for BBC Two and Amazon Prime.
As previously announced Michael Sheen will star as the fussy angel and rare-book dealer Aziraphale, and David Tennant will play his opposite number, the fast-living demon Crowley.
Yesterday, Better Call Saul and Spinal Tap star Michael McKean tweeted a photo confirming he'll play the shambling 'Witchfinder Sergeant' called Shadwell.
And Whitehall will be playing Newton Pulsifer, his right-hand-man who is described as awkward and timid.
He said: 'I feel extraordinarily privileged to have been asked to play this part and cannot wait to get started.'
Nina Sosanya, who plays Lucy Freeman in BBC satire W1A, has also been announced as playing Sister Mary Loquacious of the Chattering Order of St Beryl.
Also joining the cast is Miranda Richardson, who will play Madame Tracy, the psychic medium and part-time courtesan who provides a helping hand to the pair as they try to save the world from Armageddon
Adria Arjona, from True Detective, plays Anathema, an occultist and the descendant of a witch. She said: 'I'm thrilled to be playing such a magical, sassy and fantastically fearless character as Anathema in this epic adaptation of such a renowned novel.'
Ned Dennehy from Peaky Blinders and Ariyon Bakare from New Blood are to play Hastur and Ligur, two demons of Hell.
The plot is that the world is set to end in a few days, with the armies of Good and Evil amassing – but the Antichrist has gone missing.
The show is being made by the comedy team at BBC Studios, among others with Doctor Who director Douglas Mackinnon bringing it to the screen.
Gaiman said that he thought Good Omens 'is one of the funniest novels ever written about the end of the world and how we are all going to die' – and added that even though he and Pratchett wrote it almost 30 years ago, 'it's strange that it feels more relevant now than it ever did before'.
The TV show is due for release in 2019.
Earlier this month Chortle reported how Whitehall is to play glam rocker Marc Bolan in a new film,When Bowie Met Bolan, for Sky Arts's latest Urban Myths season. The Rack Pack's Luke Treadaway co-stars as David Bowie, alongside Ade Edmondson as Les Conn, who managed them both early in their careers.
• Sky has released the first image of Jack Whitehall in his forthcoming comedy drama Bounty Hunters, in which he stars opposite Rosie Perez.
Whitehall created the show with his Bad Education co-writer Freddy Syborn and will star as Barnaby Walker, a British antiques dealer sorting out his family's cash-strapped business. However, when he unwittingly buys a 'blood antiquity' looted from a Middle East war zone, he calls on help from tough New York bounty hunter Nina Morales (Perez), to return the statue and get his money back.
Launching on October 1, the cast also includes Robert Lindsay; Ben Bailey Smith, aka rapping comedian Doc Brown; and Charity Wakefield.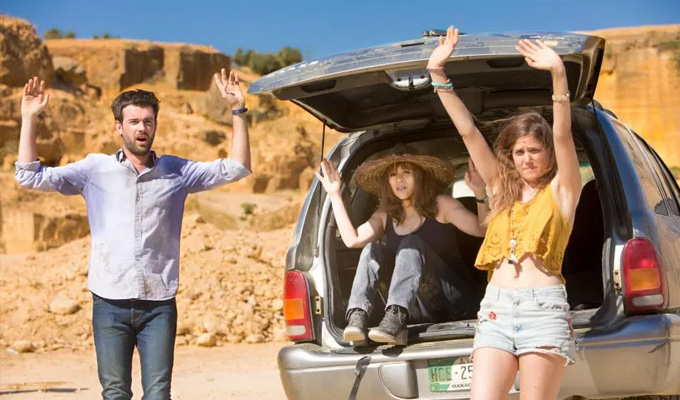 Published: 15 Sep 2017
Recent News
What do you think?