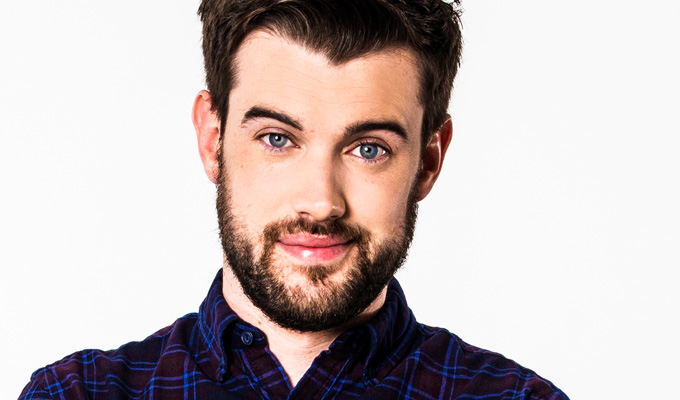 Jack Whitehall to play Marc Bolan
Jack Whitehall is to play glam rocker Marc Bolan in a new film.
The comic will star and sing as the T. Rex frontman in When Bowie Met Bolan for Sky Arts's latest Urban Myths season.
The Rack Pack's Luke Treadaway co-stars as David Bowie, alongside Ade Edmondson as Les Conn, who managed them both early in their careers.
Written by Whitehall's regular collaborator Freddy Syborn and directed by A Touch of Cloth's Jim O'Hanlon, the 30-minute film was shot in July by Horrible Histories creators Lion TV to air early next year.
'There's not masses of singing but they start singing together in a scene where they're talking about music' Simon Shalgosky, head of entertainment development at Lion told Chortle. 'It's not like an X-Factor performance or anything like that. It's two blokes in a room riffing off each other's knowledge of music and singing a bit'.
Whitehall recently claimed that he has 'the worst singing voice ever heard', though he performed with boyband 5ive on a 2015 episode of A League of Their Own.
Bowie and Bolan were friends and rivals, both born in 1947 and mentored by legendary producer Tony Visconti.
The future rock stars met as struggling musicians in June 1964 when they had to 'repay' song publisher Conn by whitewashing his office.
'They both weren't doing incredibly well for him and he wanted a bit more of a return on his investment, so he called them into his office in Soho and said, "Right guys, you need to paint these walls for me",' said Shalgosky. 'It's a great story. What was discussed that day is obviously the bit we've taken dramatic licence with.
'Freddy was on board to write it but Jack didn't get involved until casting, which was later. So it wasn't their usual collaboration.'
Bowie spoke about the meeting in a 2005 interview with Word magazine, recalling 'so there's me and this mod whitewashing Les's office. And he goes, "Where d'you get those shoes, man? Where d'you get your shirt?" We immediately started talking about clothes and sewing machines.
'"Oh I'm gonna be singer and I'm gonna be so big you're not gonna believe it, man." Oh, right, well I'll probably write a musical for you one day. Cos I'm gonna be the greatest writer ever. "No, no, man, you've gotta hear my stuff cos I write great things. And I knew a wizard in Paris," and it was all this. Just whitewashing walls in our manager's office.'
The first series of Urban Myths, which aired in January, attracted controversy for an episode about Michael Jackson, Elizabeth Taylor and Marlon Brando fleeing New York on 9/11, written by Bob Servant creator Neil Forsyth.
Outrage was prompted because white actor Joseph Fiennes was cast as Jackson. The episode, which also featured Carrie Fisher in one of her final roles, was indefinitely pulled from broadcast after members of Jackson's family complained.
Whitehall will next be seen in the Netflix travelogue Travels With My Father, in which he tours East Asia with his father Michael, airing on September 22. He also stars in the forthcoming Sky 1 comedy Bounty Hunters, also written by Syborn, alongside Rosie Perez, Robert Lindsay and Ben Bailey Smith, aka rapping comedian Doc Brown.
- by Jay Richardson
Published: 7 Sep 2017
Recent News
What do you think?