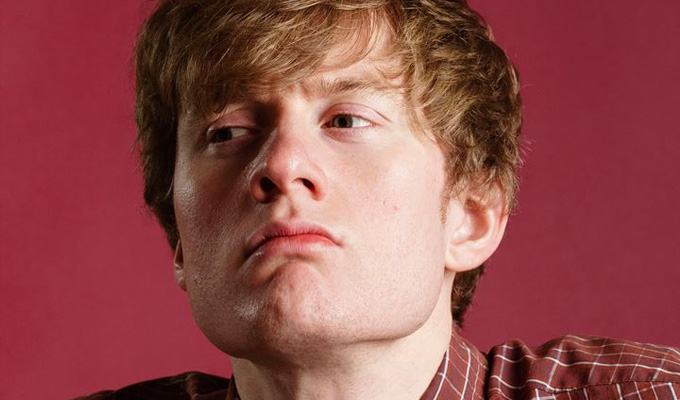 FOUR Netflix specials for James Acaster
James Acaster is shooting four stand-up specials for Netflix.
The comic is recording his three Edinburgh Comedy Award-nominated shows from 2014 to 2016, Recognise, Represent and Reset, as well as a show called Recap, comprising older material, which will 'explain a gap' in the 'Trelogy'.
All the shows will be taped at the Tabernacle Theatre in Notting Hill, West London, on Saturday.
Speaking on Channel 4's Sunday Brunch, Acaster said that he would be filming the four hour-long specials, collectively known as Repertoire, for release next year on the streaming giant.
'Three of the shows are just the shows as they were, because they're kind of linked together anyway I wanted to put them out at the same time and not separately' he said.
'And then, I was touring all of them this year and while I was touring them I came up with a fourth one, which is even older material but more of a greatest hits kind of thing with a different narrative.
'It's four shows that belong together and I wouldn't really want to release them individually, it wouldn't make sense.'
Acaster is the first UK comic to shoot more than one Netflix Original special. And he follows Jimmy Carr, Frankie Boyle, Katherine Ryan, Bridget Christie, Jack Whitehall and Russell Howard in releasing a stand-up show on the subscription service.
He has been touring all three Edinburgh shows, usually performing a different one on successive nights. And he has also just published his first book, Classic Scrapes, about the many ways he's found to embarrass himself throughout his life, and is embarking on a UK tour in support of the book from next month.
Acaster's representatives said: 'The release has not yet been announced by Netflix.'
Tickets for the Repertoire filming are available here.
- by Jay Richardson
Published: 4 Sep 2017
Recent News
What do you think?