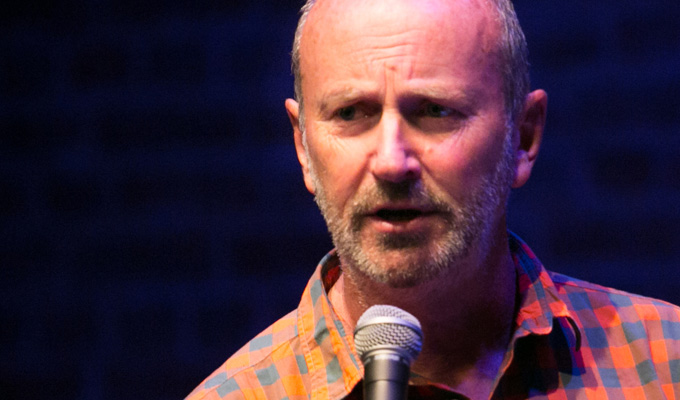 Scottish Comedy Awards to hail circuit's founders
The founding figures of the modern Scottish stand-up scene are to receive the lifetime achievement at the Scottish Comedy Awards tomorrow night.
Fred MacAulay, pictured, Bruce Morton and Parrot were among the comics who set up the Funny Farm Collective in 1988. They staged their own gigs and paved the way for the circuit that exists today.
Along with David Cosgrove, Libby MacArthur, Stu Who? and Kevin Kopstien they are being honoured with the award by the organising panel, who called them 'the founding fathers and mother of how we all make a living now'.
Another special accolade, for outstanding contribution to Scottish comedy, will go to comedian, magician, writer and director Steven Dick.
His citation said: 'Just like all magicians, with Steven the important stuff is not what see, it's what you don't see. Over the years he has written prolifically for many many high-profile comedians, TV and radio shows, but also he has helped shape the routines and festival shows for many Scottish acts.
'Without him, lots of us would be less funny.'
The rest of the awards have been voted on by comedians and those who work in the Scottish comedy industry, and will be revealed at a ceremony in Edinburgh tomorrow night – on the eve of the Fringe.
Among the illustrious nominees is three-year-old Isla Nelson, who is up for best actress for the online BBC Scotland videos she makes with her father, comedian Mark Nelson.
She was shortlisted alongside Jane McCarry, Doon Mackichan and Karen Bartke – the stars of the biggest Scottish comedy TV shows of last year: Still Game, Two Doors Down and Scot Squad respectively.
Published: 31 Jul 2017
Recent News
What do you think?