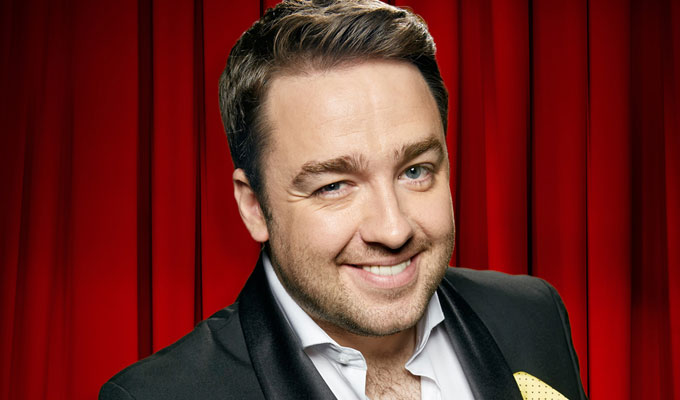 Jason Manford to release music CD
Jason Manford is to release an album of musical numbers.
The as-yet untitled release will be out on the Decca label on September 22, and has been inspired by his time appearing in stage musicals.
Although details of the album are being kept under wraps, tracks will include This Is The Moment from Jekyll and Hyde.
Manford said he will also tour with the songs, writing on Facebook: 'It'll be some songs, some chat, some gags.'
The comedian – who will be touring a new stand-up show, Muddle Class, next year – has been talking about recording an album for a couple of years, telling Radio 1 in 2015 he was 'looking to do an album… some orchestra and big band stuff. I've done a couple musicals [so] those kind of songs.'
Manford has played Pirelli in the West End revival of Sweeney Todd, took the lead role of Leo Bloom in The Producers when it toured the UK in 2015 and played Caractacus Potts in the 2016/17 tour of Chitty Chitty Bang Bang.
He had his photographs taken for the cover last week and joked on Twitter: 'Well after having my album cover photos taken yesterday, I look like @mrmichaelball has eaten @AlfieBoe.'
Manford is friends with tenor Boe, and has sung duets with him before.
There will be duets on the new album, and Manford said: 'Listening to the two duets on my album and my heart is full of love! Two lovely songs by two fabulous singers and me! Such an honour.'
The album can be preordered from Amazon here.
Here is Manford singing I Who Have Nothing at the Edinburgh Fringe in 2013:
And here he is singing The Impossible Dream with Boe
Published: 10 Jul 2017
What do you think?