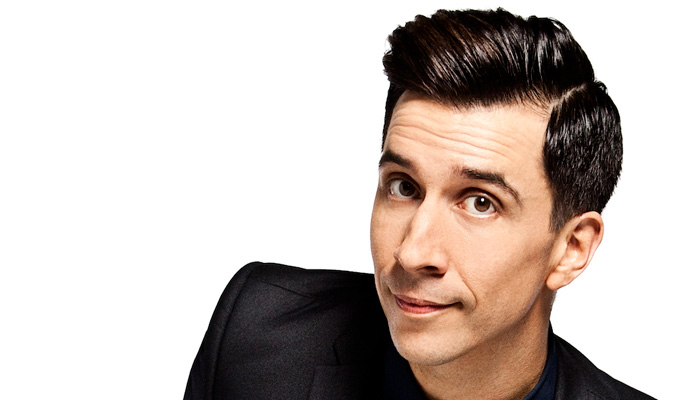 Russell Kane's smashing new gameshow
Russell Kane is to host a new gameshow inviting people to vent their spleen on whatever subjects get their goat.
The show – Rage Room – has a competitive element, as whoever has the best reason to be enraged wins the chance to release their anger by smashing up items in the room of the title.
It is being made for Channel 4's on-demand service All 4 and follows the launch of a real-life rage room in Birmingham earlier this year, where people pay to smash the likes of computers and phones with a baseball bat. The concept originated in Canada.
On the TV show, a panel, including Kane, will decide which of the complainants has the best case to destroy stuff in the personalised room. The comic has said: 'This could be the most fun thing I've ever worked on.'
Eight 15-minute episodes have been commissioned and producers have been seeking out contestants, primarily 16 to 30-year-olds, saying: 'We're looking for funny, charismatic storytellers who want to blow off steam and wish to reflect the diversity of Britain.'
Producers also told Chortle the format would be 'a great vehicle for comics' to rant. Anyone interested in applying for the show should e-mail: casting@mighty.productions.
Sample bugbears include messy housemates, dating apps, or 'the commuter you sit next to every day on the train who chews so loudly that you want to rip your ears out'.
The show is being made by London-based Mighty Productions, the company set up by The Weakest Link co-creator Lynn Sutcliffe and Tipping Point creator Hugh Rycroft, which makes the daytime quiz Impossible.
Last month Kane hosted the Facebook Live event The Kaneing Live, based on his own angry online rants.
Published: 23 Jun 2017
What do you think?