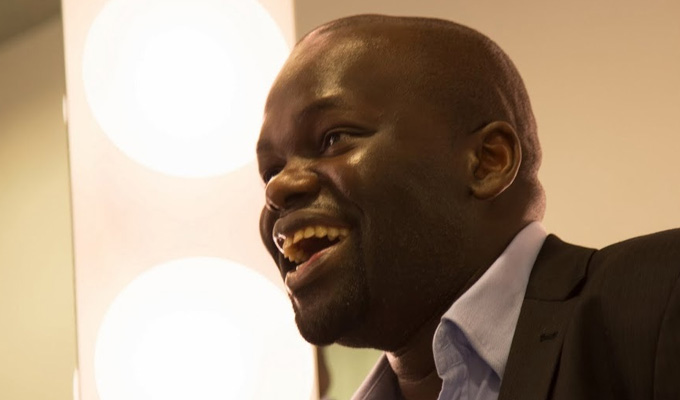 Radio 4 show for Daliso Chaponda
Daliso Chaponda has landed his first Radio 4 show – ten days after appearing in the Britain's Got Talent final.
In the programme, provisionally titled Citizen Of Nowhere, the Malawian comedian will take on the role of 'cultural guidance counsellor', helping to navigate the rocky historical waters of Britain's relationship with Africa – as well as exploring his own personal links to both places.
The comic – who came third in Simon Cowell's ITV talent show – said: 'I am extremely excited to have a show on Radio 4 because it's been what I've listened to on trains and buses to gigs for years. I am delighted I'll now be able to tune in to myself.'
As a child, Chaponda lived all over the world with his refugee-turned-diplomat father, and now frequently performs in both Africa and the UK; experiences which he hopes to weave into his series 'to encourage a better understanding between different cultures'.
Sioned Wiliam, Radio 4's commissioning editor for comedy, said: 'Daliso's comedy is shrewd and thought-provoking as well as being very, very funny. I am thrilled to be able to commission a series from him for Radio 4.'
Chaponda previously co-created and starred in Radio 4's drama When the Laughter Stops in 2014, which also starred Ava Vidal, andappeared on The Now Show earlier this year.
Citizen Of Nowhere is expected to broadcast in 2018 and is a BBC Studios production.
Published: 14 Jun 2017
Recent News
What do you think?