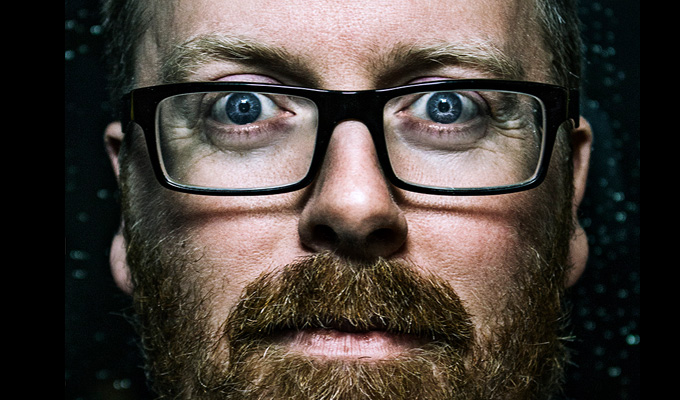 Frankie Boyle to release satirical new book
Frankie Boyle is to release a new satirical book about politics.
Your Guide To Hell will be a mix of the comedian's Guardian columns and new material, and vows to 'cut through the bullshit to give a savage, hilarious, and at heart, utterly humane political commentary about the world we live in.'
The book's release was announced hours after the comic's new series, Frankie Boyle's New World Order, launched on BBC Two last night (Chortle review).
In it, he will describe Nigel Farage as an 'end-of-level boss for Freudian psychoanalysis', Britain's Trident investment as 'like convincing a tramp to buy a bazooka', and America as a country that has gone 'from The West Wing to a sitcom where the incidental music involves a tuba'.
The title will be released by John Murray as a hardback, e-book and audio download in October. Order it here.
Trade website The Bookseller reports that the publisher won the rights after a 'hotly contested auction' from Boyle's agent, Hannah Chambers.
Senior commissioning editor Kate Hewson said: 'I've always been a fan of Frankie's, but when he started writing for The Guardian a few years ago I was blown away by how incisive, complex and humane his pieces were – as well as very, very funny, of course.
'We're very excited to be publishing this book, and think he is a brilliant political voice for our times."
Published: 9 Jun 2017
What do you think?