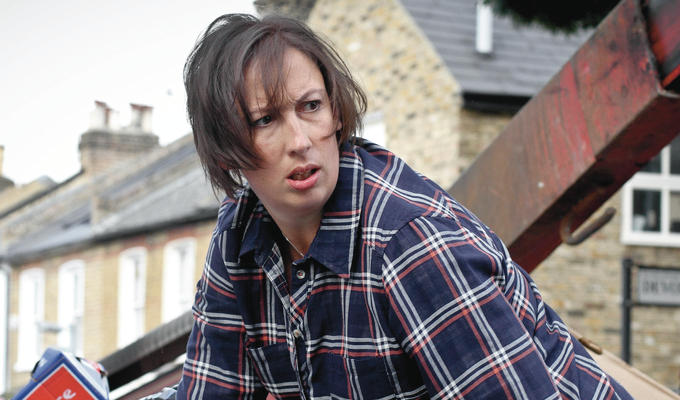 Miranda: I won't make a film version of my sitcom
Miranda Hart has ruled out making a big screen version of her hit sitcom – but says it could return to TV.
The comedian revealed she had been in talks with BBC Films about making a movie - but decided: 'These films never work.'
However, she says she has considered following on the sitcom now her character finally found love. 'I think you could do married life as a sitcom, with Miranda and Gary and see how they're getting on,' she said.
Her comments come in an interview with Radio 4 Extra that will air this weekend, in which she explained that studio-based sitcoms filmed in front of a live audience are particularly troublesome to transfer to cinema.
'The transition from a studio sitcom to a film never works,' she said.'The Inbetweeners is a perfect example of it working brilliantly because it was filmic anyway.
'But what are [the characters] doing on location? And we're not hearing laughs [from the audience], so it's such a different thing."
And she said it was Dad's Army writer Jimmy Perry who made her mind up.
She said: 'Jimmy Perry randomly wrote this article talking about that transition from studio sitcoms to films and he said 'I hope Miranda doesn't do it because what she's written is a studio sitcom and that's what it should be'. And I thought, well he knows, so I'm going to honour that.'
Dad's Army, of course, spawned two films in 1971 and 2016.
The interview will air during the three-hour tribute Miranda Hart: From Hampshire to Hollywood on Radio 4 Extra from 9am on Saturday.
Published: 16 May 2017
What do you think?