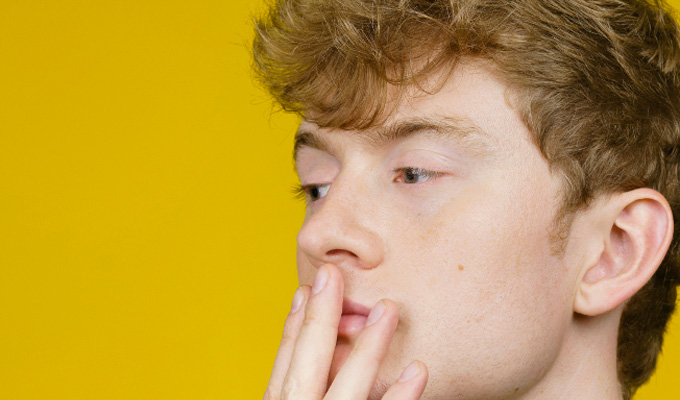 Book tour for James Acaster
James Acaster is to embark on a book tour to promote his collection of embarrassing stories.
The comedian is releasing his first book, entitled Classic Scrapes, this August (Order) – and now 21 dates of the associated tour, to take place this autumn, have gone on sale here.
Acaster is currently on tour with his stand-up Trelogy, performing three nights in each town with a different one of his three solo shows every night.
The book will feature anecdotes he previously told in his 'classic scrapes' slot on Josh Widdicombe's XFM radio show, as well as some new stories.
Publishers Headline say: 'Unfortunately for James, fame and critical acclaim haven't prevented him from ending up in a breathtaking amount of farcical misadventures. From having to hide in a bush outside Basingstoke station overnight wearing a bright red dress, to drunkenly incurring the wrath of night bus lads, to being the only person in history to get "cabbaged" by a child, James apparently lives his life in a perpetual sitcom.'
Acaster, who has been nominated for the Edinburgh Comedy Award five times in a row, said: 'I have lived an extremely blessed life save for enough awful/stupid experiences to fill a book with and so I thought it only fair to fill a book with them.'
Published: 30 Apr 2017
What do you think?