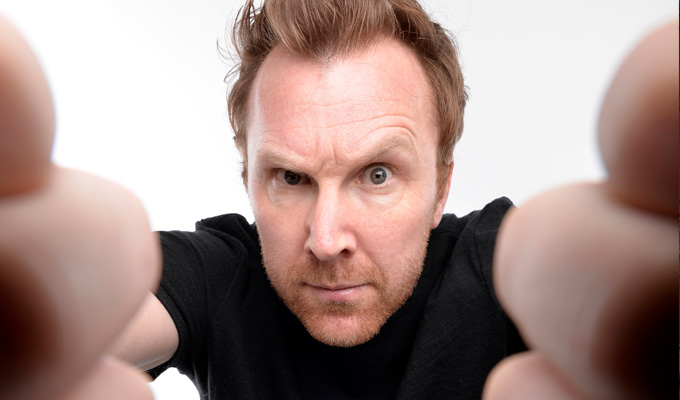 Jason Byrne to write children's books
Jason Byrne is writing a series of adventure novels for children.
He has been commissioned to write four books about The Five Os, four boys and one girl who have magical powers and an O in their surnames.
Byrne said the first title, which he is currently writing while touring Australia is 'a mad fantasy adventure' - and that the lead character is a fantasy version of himself as a child.
The comedian revisited his childhood for his recent memoirs, Adventures Of A Wonky-Eyed Boy, and said he lifted that depiction of himself out of reality and 'put him into a little gang'.
Speaking to the Sydney Morning Herald, Byrne said: 'It's not a childish book, because there'll be a bit of darkness thrown in there, because kids love a bit of darkness.
'And there's no patronising going on in the book, it's all being written as if they are young adults but it's still OK for eight or nine-year-olds.'
Byrne joins an ever-growing list of comedians writing children's literature. Miranda Hart, Harry Hill and Adrian Edmondson have books in the pipeline, following in the footsteps of the likes of David Baddiel, Julian Clary and David Walliams.
Click here to read our review of Adventures Of A Wonky-Eyed Boy
Published: 23 Apr 2017
What do you think?