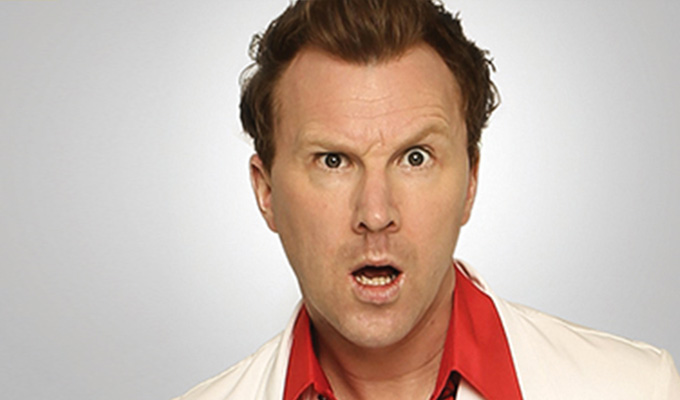 Adventures Of A Wonky-Eyed Boy: The Short Arse Years by Jason Byrne
Released without much fanfare, at least this side of the Irish Sea, Jason Byrne's first book is an evocative memoir of what it was like to grow up in a working-class suburb of Dublin in the 1970s and early 1980s.
The subject matter is a crowded field when it comes to the autobiographies of fortysomething comedians, but Byrne's account is evocative whether you share his background or not – not to mention consistently amusing, usually by way of the slapstick consequences of leaving kids to their own devices in a pre health-and-safety world. It's a wonder that anyone came out of Ballinteer alive, especially given how much faith was placed in the medicinal power of flat 7-UP.
Young Byrne has a scrape with mortality in almost every chapter. He plummets into the undergrowth as a rope swing snaps, suffers skin-flaying carpet burns, is in a house that's struck by lightning, is knocked down by a car, crushed by a tree he's felling and runs the risk of serious injury from suspect fireworks, camping holidays, metalwork lessons, tobogganing on plastic sheeting, or exploding cans of superheated baked beans. Every school sport ends in injury, whether it's basketball, hurling – even table tennis.
And after surviving almost every one of these perils he would then face being battered by his mother, a '5ft 3in ninja mad woman'  for playing up. She is a typically 'small and lethal' Irish mammy - juggling four scheming and demanding kids and their mates – all while trying to keep up appearances in a close-knit, and judgmentally gossipy, street.
Meanwhile, his father's favourite phrase is 'ye bollix' as he chastises his tearaway son. Paddy Byrne is a typical man of his age - in the pub away from his family every night, emotionally semi-detached, and worrying about the cost of everything, especially phone calls. But from time to time he'd display a paternal bond that gives his true, repressed, feelings away.
There's plenty of nostalgia  in Adventures Of A Wonky-Eyed Boy: for those who remember having a never-used 'good room' or a 'dad's chair', whose hallowed cushions must never be sullied; or who recall the tedium the rewinding cassettes for a Walkman. Or indeed know what 'cassettes' and 'Walkmen' are. 
But Byrne is so wittily descriptive of rites of passage that anyone can identify: buying booze when underage, the first flush of romance with Dirty Deirdre giving him a love bite - or 'mark of satan' as his god-fearing mum would have it – or smoking for the first time. There's certainly a family sitcom feel to many of the escapades young Jason has.
Most of his early attempts at mischief are foiled as his lazy eye – later corrected with surgery – gives him away, turning in whenever he fibbed, a telltale sign. There are little hints, too, of Byrne's future comedy career – his dad giving an impromptu stand-up performance certainly stuck in the youngster's mind, while his first appearance on stage was playing a tree in Snow White, causing chaos even then. No wonder such anarchy would become part of his shtick as an adult performer.
The book is marketed in a slightly odd way, however. The cartoon illustrations suggesting a pitch to the young adult market – although the target demographic of the writing is surely older, especially with the nostalgia factor. Irritating, too, are the 'top ten' lists liberally scattered through, set in a tacky fax-handwriting font. Perhaps intended as a sop to those readers with short attention spans, some are funny but many seem forced, and needless since Bryne's prose is entertaining enough without lists of 'most popular things you'd find in a chipper' (chip shop), 'Paddies on Ludford Drive' or 'things your mother didn't raise you for'.
Skip over that, though, and you've got a highly entertaining read – especially if you are of similar vintage to Byrne.
• Adventures Of A Wonky-Eyed Boy: The Short Arse Years by Jason Byrne is published by Gill Books, priced £14.99. Click here to buy from Foyles.
Published: 1 Dec 2016
What do you think?