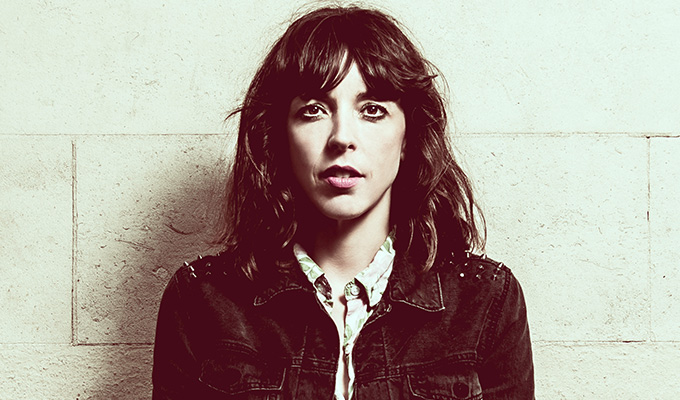 Bridget Christie comes to Netflix
This week's best comedy shows on demand.
Bridget Christie: Stand Up for Her
Bridget Christie's first stand-up special has launched on Netflix, right across the globe, opening up the possinbilty of finding her new fans across America, Asia and Afria. Recorded by the BBC at London's Hoxton Hall, the show – a version of her breakthrough Edinburgh show A Bic For Her but without the tricky trademark problems of the title – takes an absurd look at politics of gender, sex and equality. There are serious points, but made in a very silly way.
Plane Spotters
Another longer-form comedy from producers Turtle Canyon, this spoof reality show stars Harriet Kemsley, Stuart Laws, Annie McGrath, James McNicholas and Jonny Pelham as a group of nerdy plane-spotters – with ridiculous 'street' names – whose safe social order is disrupted when a group of sexier jet-obsessives are introduced to the group. The second episode just dropped, and both are here:
Insomninac
This is a suitably trippy short film starring Daniel Hooper as a man who wants to sleep but can't… because of the voice that keeps him awake. As well as writing the script, Hooper also plays the alter-ego that prevents him having that good night's kip he so desperately needs.
The New VIPs
Amazon just released its new batch of pilots, including this – its first adult animated comedy. Well, we say 'adult', there's a lot of juvenile dick jokes throughout the show, which revolves around four low-level employees who seize control of a major corporation after accidentally murdering the CEO. It's packed with gags in both dialogue and background, with plenty of pop culture references for the observant – and the tone is most definitely crude.
Watch here
Starz
Starz is a comedy-drama, starring Gerard McSorley as actors' agent Dan Campbell and featurign comics Shane Todd and Michael Smiley among the cast. It aired on BBC Two in Northern Ireland last night, which means it's on iPlayer for the next month here.
Published: 1 Apr 2017
Recent News
What do you think?