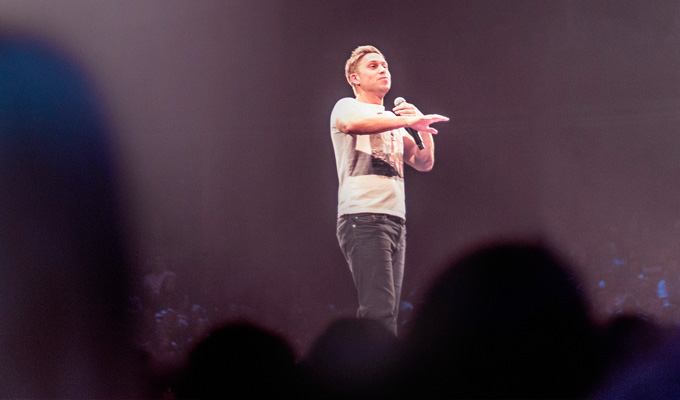 Fight breaks out at Russell Howard gig
Russell Howard had to stop his gig in Glasgow last night when a brawl broke out.
One fan was reportedly punched in the face during the fracas, which was so disruptive that the comedian had to pause his Round The World show.
The fighting pair were ejected from the SSE Hydro, but it is not thought that police got involved.
Audience members were quick to post news of the incident online. Jess Boyle said: 'Cannae believe a fight broke out at Russell Howard tonight, stay classy Glasgow.'
Musician Scott Williamson, said: 'Unbelievable scenes at Russell Howard, two cunts started fighting in an aisle, 11,000 people just turned and watched.'
Teri Caton posted: 'Only in Glasgow could a fight kick off in the middle of a @russellhoward gig poor boy nearly shat himself'
And Sam Brown suggested that the fight broke out over a spilt pint.
It is not the first fight to break out at a comedy show at the venue this year. Last month police were called to a punch-up during Still Game's return to the stage.
• Our review of Russell Howard: Round The World
Published: 22 Mar 2017
What do you think?