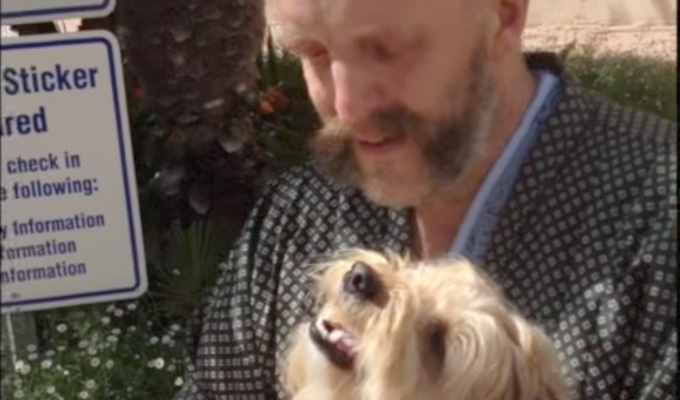 Jim Tavare reunited with his dog
Jim Tavare has been out of hospital for the first time since his horrific crash.
The British comedian was able to get into a wheelchair for the first time – and be reunited with his beloved dog, Mr Kippy, who was with Jim at the time of the accident.
Tavare's wife Laura posted this clip of their reunion on YouTube:
Last week he moved out of intensive care, 15 days after the head-on accident in which he suffered 15 broken ribs, fractures in both breastbones, a punctured lung, multiple breaks in his right leg, and a broken neck.
At the time he conveyed the message: 'Thanks guys for all the well wishes. You are all so kind. I'm looking forward to getting out of here, but not looking forward to the medical bills.'
Friend Jim Perry set up a crowdfunding page to help meet those bills, which has currently amassed more than £12,000.
Tavare, 54, is recovering in the hospital in California, where the couple now live following his success in the States.
Published: 21 Mar 2017
What do you think?