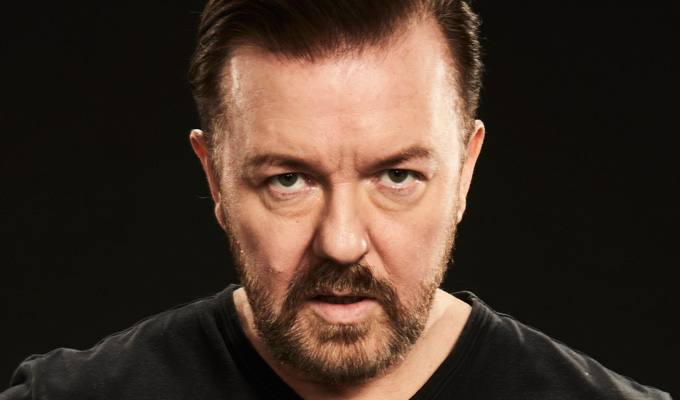 Ricky Gervais's US game show finds its host
Fred Savage, who shot to fame as Kevin in The Wonder Years, is to host Ricky Gervais's new American game show.
Child Support will feature adult contestants aiming to answer ten questions correctly. If they get one wrong they can get help from a panel of five children, aged six to nine, with Gervais asking them the questions.
The Office creator is also is also executive producer on the series, which has been commissioned for a full series by the ABC network.
Savage, who has worked as a TV director since his early fame, said: 'When I'm stumped, I turn to Google and my kids. I had no idea there was a television show in that, but now that there is, I'm thrilled to be a part of it.'
When the series was originally announced in October, it was called Five To Survive.
At the time, Gervais said: 'I've never understood the saying "never work with animals or children". As a producer and director, I prefer either to Hollywood actors. They're cheaper, they do as they're told, and the filming hours are better.'
Published: 8 Mar 2017
Recent News
What do you think?